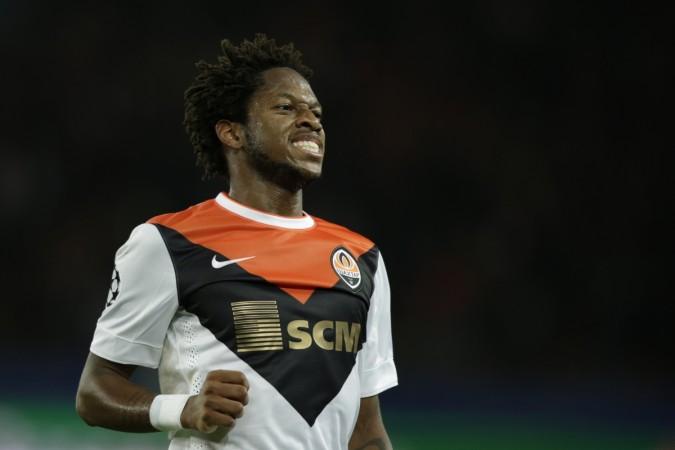 Manchester United have confirmed on June 21 that they have completed the signing of Brazilian midfielder Fred.
The English Premier League club had already agreed a deal with Shakhtar Donetsk for Fred on June 5. Unfortunately, for the Red Devils the deal was not completed because the midfielder was yet to get work permit.
Fred has finally managed to get it and Manchester United have now officially sealed the deal for Fred on Thursday. The 25 year old has completed his medical and signed a five year deal with Manchester United and will have an option to extend it by one more year.
A statement on Manchester United's official website read, "Manchester United is delighted to announce it has finalised the transfer of Frederico Rodrigues de Paula Santos (Fred) from Shakhtar Donetsk."
"The player completed a medical and has agreed a five-year contract with the option to extend for a further year."
Manchester United manager Jose Mourinho went on explain as to how the new midfielder will compliment his existing players at the club.
"Fred will complement our other midfielders' qualities, which we need; his creative brain and passing vision will give us another dimension to our game. I am very happy he is joining our club and I believe our players know how important he can be in our team," Jose Mourinho told Manchester United's official website.
Fred is with Brazil, participating at the 2018 FIFA World Cup in Russia. He expressed his delight after joining one of the biggest football clubs in the world.
"This is the biggest club in the world and I am delighted to be a part of this amazing team. To work with Jose Mourinho, who has won so many trophies in his time as a coach, is an opportunity not to be missed," said Fred.
"I cannot wait to get started and to meet my new team-mates. I would like to thank everyone at Shakhtar Donetsk for everything they have done for me over the past five years. This is a very exciting time for me with my focus now fully on the World Cup with Brazil."
Fred becomes Manchester United's second signing of the summer transfer window after Diogo Dalot.