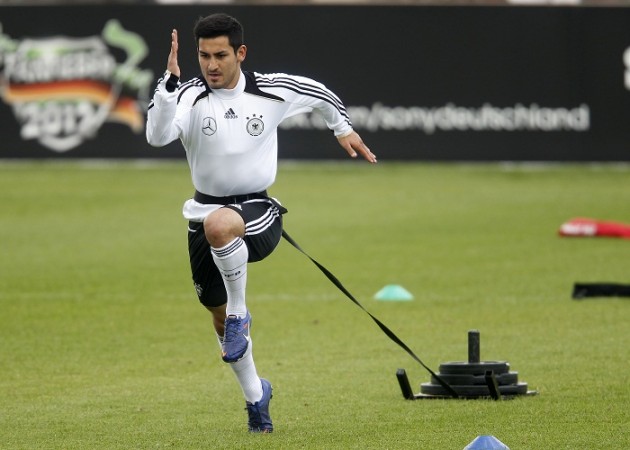 Manchester United could land a classy midfielder in the January transfer window, with Ilkay Gundogan of Borussia Dortmund admitting he would love to play for a "big" English Premier League club.
Before a serious injury kept him out for over a year, Gundogan was seen as one of the brightest young midfielders in the game, someone who is able to play in the deep role and string in those passes at will.
His performances for Borussia Dortmund caught the attention of Real Madrid, who made an offer for the 24-year-old only for the German club to reject the bid.
"Real Madrid made an offer for me but my club refused it," Gundogan was quoted as saying by the Daily Mail.
"At the time I had two more seasons on my contract. But also, my injury wrecked everything. I couldn't play for 14 months."
That considerable time on the sidelines has not dimmed the interest of some of the biggest clubs in the world, with Manchester United being one of them.
Louis Van Gaal is desperate for a midfielder who can control proceedings in the centre of the park, and even if Gundogan is not the authoritative, bruising defensive midfielder that everyone thinks Manchester United need, he is certainly a class act.
With Real Madrid signing Toni Kroos, it is unlikely that they will make another move for Gundogan, which might work in Manchester United's favour.
Gundogan admitted he would love to move out of the Bundesliga and play for a club in Spain or England.
"Now I want to look forward and make up for lost time with sporting success," added the Germany international.
"Playing outside Germany is one of my big goals. If one day I leave here, I'd like to play in Spain or for one of the big teams in England."
It looks like Borussia Dortmund are going to lose one key player after another every season, with Marco Reus, another reported Manchester United target, also being tipped for a move.
Having lost the likes of Robert Lewandowski and Mario Gotze – both to Bayern Munich – Jurgen Klopp is struggling to keep his team together, which has shown up in the results this season in the Bundesliga as well, with Borussia Dortmund currently way down in 16th place, 21 points behind leaders Bayern.
Klopp himself recently admitted he would be open to managing a club in the Premier League, and if the big players of the club continue to leave it could be the end of what promised to be a cracking Borussia Dortmund side a couple of seasons ago.
Manchester United and Van Gaal will not mind too much, though, as long as they can sign a player of Gundogan's ilk.