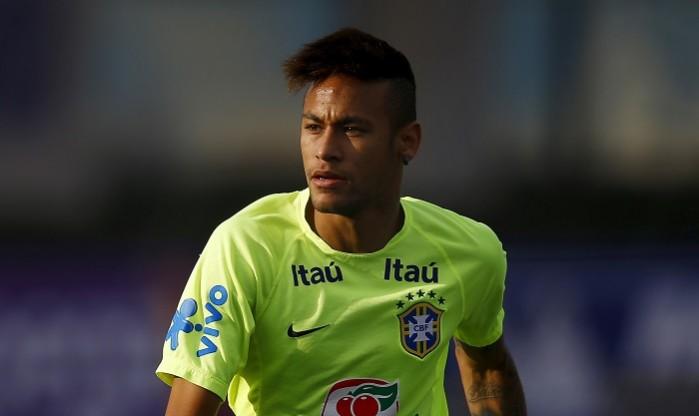 Barcelona hotshot Neymar has shown interest in making a move to Manchester United, British daily The Guardian has revealed.
The size and history of the Old Trafford side as well as the chance of playing in the Premier League are believed to be probable reasons for the Brazilian star to be open to make a move to Manchester, sources close to the 23-year-old forward have revealed.
Red Devils vice-chairman Ed Woodward was reported to be present in Catalunya earlier this month to witness the Spanish Super Cup game between Barcelona and Athletic Bilbao, and to formalise the bid from the Red Devils for Pedro Rodriguez.
However, the deal failed to capitalise, as days later, the Spaniard Pedro joined United rivals Chelsea.
Pedro wasn't the only player who was being eyed by Woodward, as reports have emerged that the Man Utd chief executive also kept a watch on Neymar.
According to the British daily, the Red Devils look confident to snap up the Brazilian star footballer and bring him to the Theatre of Dreams before the summer transfer window shuts.
However, there is also a possibility of a long-term strategy to pursue the player, should the transfer not take place this summer. The transfer, as has been reported, may likely take place next summer.
Barca played Bilbao in the opening encounter of the La Liga this season yesterday night, as the Catalan giants defeated their opponents 1-0 owing to a superb goal from Luis Suarez.
Neymar wasn't a part of the game as he is ruled out with mumps.
Talking about the Brazil talisman's future at the Camp Nou, Luis Enrique said at the post-match press conference: "It doesn't interest me to talk about rumours, nor these types of situations. I only want to focus on what's happened to my team.''
Louis van Gaal has kept on reiterating that United do not need one more forward this summer, as he seems confident with Wayne Rooney at the moment.
However, the Dutchman also added that he may go for another striker if the player is "the best striker in the world".
"I have a lot of options," Van Gaal said.
"I have chosen Chicharito [Hernandez], because he is another type from Rooney, and we have also Fellaini, who is another type, then I have Wilson and Januzaj, so I don't think we need a striker.
"If he is the best striker in the world then, yes, we need him, but if he cannot contribute in our eyes, then we won't buy any striker. But when he does, we shall buy."
Meanwhile, former Manchester United star defender Rio Ferdinand has tweeted his views on speculations of Neymar joining the Red Devils.