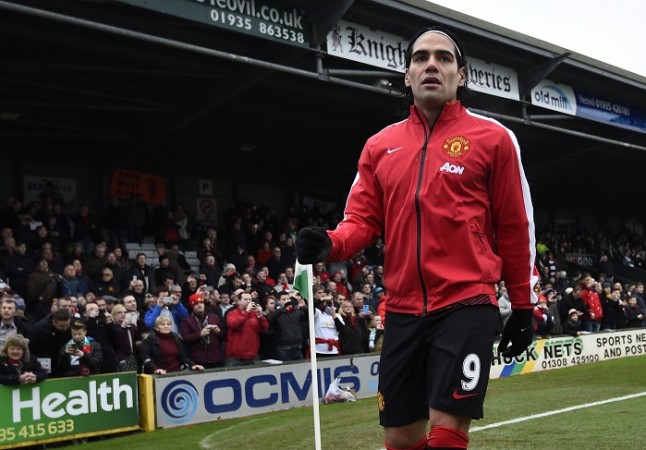 Radamel Falcao to Manchester United has not quite worked out as planned and the Colombian striker's agent – the high-profile Jorge Mendes – has insisted his client will not be short on offers if the English Premier League giants decide against making the loan move from Monaco permanent.
Falcao was the marquee signing on transfer deadline day last summer, with Manchester United completing a season-long loan move in the final minutes of the transfer window.
The Colombia international was expected to add some extra firepower to the Manchester United attacking ranks, but goals have not flowed as easily as the club would have hoped, with Falcao firing in only three goals so far this season.
Injuries have been a major issue for Falcao, who missed a large chunk of last season and the World Cup with a cruciate ligament injury, while Louis Van Gaal has not exactly warmed up to the striker's talents.
It is clear the Manchester United manager prefers Robin Van Persie as that centre-forward with movement and skill, with Van Gaal leaving Falcao out of the matchday squad completely in the 1-0 loss to Southampton at Old Trafford on Sunday.
That has only increased suggestions that Falcao, who earns a staggering £40,000 everyday, will not be a Manchester United player, with the Premier League side thought to be reluctant, at the moment, to fork out that £43 million it will take to make the transfer a permanent one.
Mendes gave his two pence worth on the current situation, hinting that Falcao will move to another club next season – and a big club at that – if the player continues to be overlooked.
"I don't know [if he will stay at Manchester United]," said Mendes, according to the Daily Mail. "He is a fantastic player and I think it's very difficult for Manchester United fans -- they have an absolutely brilliant player -- one of the very best in the world -- who would without any doubt play 90 minutes, every time with any other club.
"The truth is, now, we don't know what will happen. What we do know is that he will play for one of the very best clubs in the world next season, whether that is Manchester United or not.
"I am 100 per cent sure of that. But you know how football works -- we'll see what happens."
Juventus were quite close to signing Falcao before Manchester United came in late, and the Serie A champs remain interested in the soon-to-be 29-year-old, while a switch to Real Madrid, a club he has been linked with constantly, can never be ruled out either.
Falcao has repeatedly said he wants to stay at Manchester United for a long time, but if the current situation continues, where he only gets a few minutes here or there at best, then the striker and his agent might have little choice but to look for pastures anew.