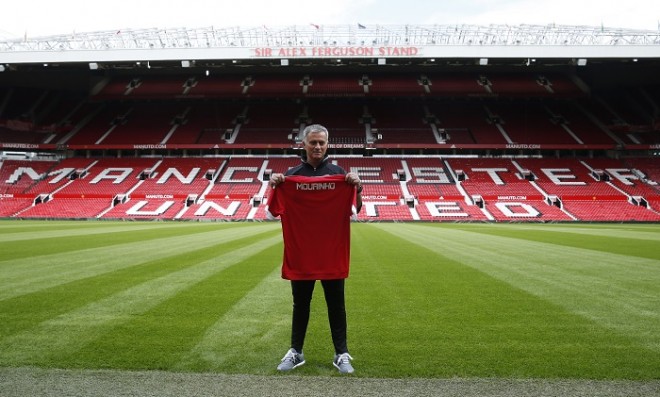 A lot of the Manchester United fans will want to erase the last three years from their memory, especially those who have only known success under Sir Alex Ferguson. The transition from one of the greatest ever in the sport to the next great United manager was never going to be easy, and after a difficult three years, expectations are at its highest with Jose Mourinho at the helm.
The fact that Mourinho is a serial winner and guarantees trophies swung the pendulum in his favour, despite his other not-so-great attributes, when Ed Woodward and the Glazer family decided to appoint the Portuguese and cut short the Louis Van Gaal project by one year. Having gone through three poor seasons – by Manchester United's very own high standards – where the football played was not great and the only trophy won was an FA Cup, Mourinho will be expected to deliver from his first season.
To do that, he needs to get his team into shape as quickly as possible, playing the football – which can be tedious, but is extremely effective – that he wants to play. The Portuguese has already brought in three signings in three different positions – Eric Bailly, the centre-back from Villarreal, Henrikh Mkhitaryan, the attacking midfielder from Borussia Dortmund, and Zlatan Ibrahimovic, on a free transfer from PSG.
A minimum of four signings is what Mourinho said he is looking for, with Paul Pogba looking the most likeliest to slot in at midfield. Blaise Matuidi has also been linked with a move.
Of the three signings made so far, Mkhitaryan and Bailly could be involved in the opening preseason game against Wigan, to be played on Saturday, while Ibrahimovic is likely to make his Manchester United debut at a later date.
Mourinho also has the task of getting the best out of the players that have already been at Manchester United for a while. While some reports have suggested Mourinho will put quite a few players up for sale, including Bastian Schweinsteiger, who earlier this week got marries to tennis star Ana Ivanovic, and Juan Mata, the Portuguese will use the preseason games to make a better judgement in that regard.
What is clear, though, is that with a world-class manager back in the Manchester United dugout, the expectation levels will soar, and it will be up to Mourinho to show that he can handle the pressure.
Manchester United preseason matches schedule:
July 16: Manchester United vs Wigan Athletic (8.30 a.m. ET, 1.30 p.m. BST, 6 p.m. IST) at DW Stadium in Greater Manchester.
July 22: International Champions Cup: Manchester United vs Borussia Dortmund (8 a.m. ET, 1 p.m. BST, 5.30 p.m. IST, 8 p.m. local time) at Shanghai Stadium in Shanghai.
July 25: International Champions Cup: Manchester United vs Manchester City (8 a.m. ET, 1 p.m. BST, 5.30 p.m. IST, 8 p.m. local time) at Bird's Nest Stadium in Beijing.
July 30: Manchester United vs Galatasaray (1.30 p.m. ET, 6.30 p.m. BST, 7.30 p.m. local time, 11 p.m. IST) at Ullevi Stadium in Gothenburg.
August 3: Wayne Rooney testimonial: Manchester United vs Everton (3 p.m. ET, 8 p.m. BST, 12.30 a.m. IST) at Old Trafford in Manchester.