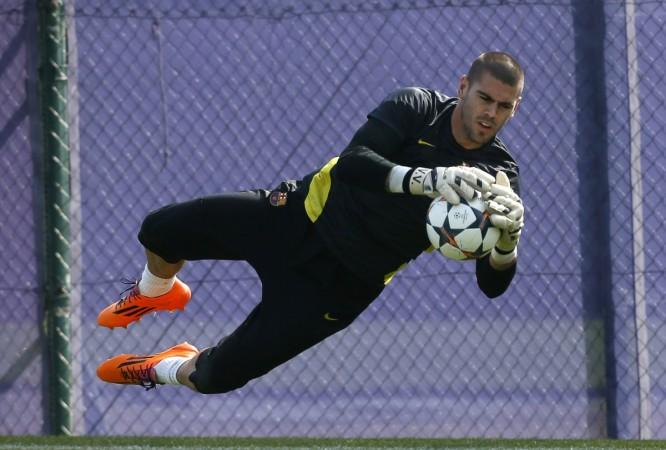 The relationship between Manchester United manager Louis van Gaal and goalkeeper Victor Valdes has gone so sour, that even the other Spanish players in the club are disappointed by the Dutchman's behaviour.
Van Gaal's criticism of Valdes has been out in the open this summer, with the Dutchman coming down heavily on the ex-Barcelona man for his "attitude" problems.
So much so, that Valdes was even left out of Manchester United's preseason tour to the US this summer, owing to his refusal to play with the Red Devils reserve side, according to the Dutchman.
Now, a report from the Daily Mail has stated that the Spaniard's training gear have been moved to the reserve team's dressing room, and this behaviour of the Dutchman has also reportedly not gone down well with some of Valdes' teammates.
Following the return of all the players to Carrington on Sunday, Valdes couldn't find his training gear in the dressing room of the senior team. The 33-year-old soon found out what happened and he was also reportedly told once more that he would not be a part of the first-team anymore.
A disappointed Valdes had to train and even had to eat lunch that day all alone, and ever since, the former Barca man has not commented or said anything.
Only days back he tweeted that he was up and running in the preparations for the new season with the Red Devils –
The Red Devils manager's treatment meted out to the Barca veteran has not gone down well with his Spanish mates like David de Gea, Juan Mata and Ander Herrera, as well as other Spanish speaking players of the club such as Antonio Valenca.
However, the players have remained silent on the issue in a bid not to attract Van Gaal's ire, but they feel that a player of Valdes' calibre deserved respect.