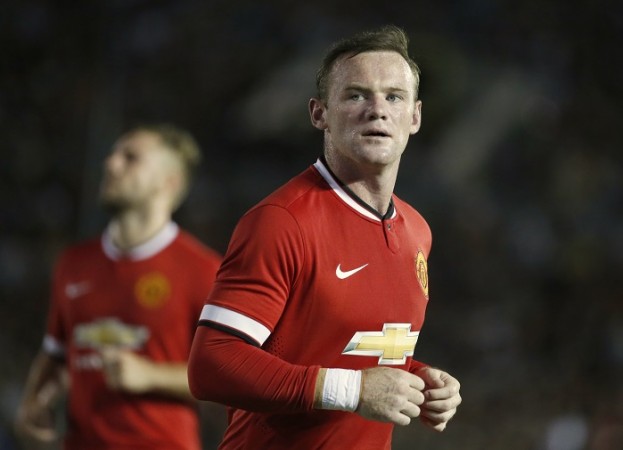 Manchester United boss Louis van Gaal claims that captain Wayne Rooney's inspirational pre-match dressing-room speech motivated the Red Devils take revenge against Leicester City in the Premier League on Saturday.
The Red Devils, who were beaten 3-5 at the King Power Stadium in September, managed successfully take their revenge on Leicester City, beating them 3-1 at Old Trafford.
And van Gaal feels that Rooney's stirring pre-match pep talk in the dressing room motivated the other players to go on and win the game.
"Rooney said before the start of the match, 'Do you remember how we lost that?'" van Gaal told ESPN. "Everyone wanted revenge."
Now as United prepare to face Cambridge United in the fourth round FA Cup replay at Old Trafford, the Dutch boss claims that the Red Devils will again be looking to take revenge against the League Two side, who held them in a goal-less draw at the Abbey Stadium.
"It is also that same feeling with Cambridge," added the former Barcelona boss.
Despite facing a lot of criticism for not being able to beat a small team like Cambridge, van Gaal insists that he is happy that his side are still in the FA Cup especially considering the fact that many potential winners including Manchester City and Chelsea have been already eliminated.
"Everything is against you at Manchester United and everything is in favour of the underdog," van Gaal added. "But, in spite of all the criticism we have had, we are still in the FA Cup and a lot of teams are not. When there's a lot of high potential winners out then your chance is bigger."
However, the Dutchman, who saw his side record an embarrassing 0-4 loss against MK Dons in the early stages of the Capital One Cup this season, insists that the Red Devils need to be very alert against Cambridge on Tuesday.
"Manchester United have not won it for 11 years so not always the best team win it. It's also the underdog. That's our warning for Tuesday," he added.