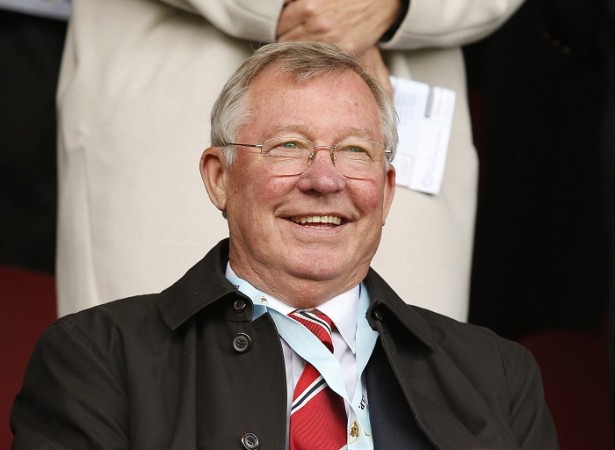 Football agent Jorges Mendes feels that it is "impossible" for Manchester United to find an apt replacement for their former boss Sir Alex Ferguson, who according to the Portuguese, is a "genius" and a "God."
The 73-year-old Scotsman, who served as the manager of Manchester United for 27 years, announced his retirement in May 2013 after winning 38 major trophies including 13 English Premier League titles, five FA Cups, four League Cups and two Champions League titles.
Ferguson appointed fellow Scot David Moyes as his successor but the former Everton manager's reign lasted only 10 months as he was sacked on 22 April 2014 following a very disappointing season that saw United finish seventh in the Premier League.
Dutch boss Louis van Gaal, who was appointed as Moyes successor, has managed to bring a little more stability to the club as United are currently in third position in the Premier League.
But Mendes insists that it is "impossible" for United to find a manager like Ferguson.
"It's completely impossible to find someone like Sir Alex Ferguson because he's a God, he's a genius and to find a genius is very difficult," Mendes said.
The 49-year-old Portuguese believes that United would have had 12 or 15 points more in the Premier League this season had Ferguson still been their manager
"Having Sir Alex Ferguson ensures at this moment you have 12 or 15 points more," he added. "He's finished his career, but he's someone that's the difference."
Although Mendes feels that his client and fellow Portuguese Jose Mourinho is the only manager who comes close to Ferguson's level, he insists that the Chelsea boss will stay on at Stamford Bridge for "more than 10 years."
"You have one in England - Jose Mourinho," added Mendes. "Jose will stay for sure. He will be the Sir Alex Ferguson of Chelsea Football Club. He loves the supporters, he loves the city and I think he will stay there for more than 10 years."
Meanwhile, Mendes also feels that Manchester United goalkeeper David De Gea, another one of his clients, will be signing a new contract at Old Trafford.
The Spaniard, whose contract at Old Trafford expires in 2016, has been strongly linked with a big-money move to Real Madrid.
But Mendes thinks that De Gea will extend his stay at United.
"He has one year left on his contract and I think that he will stay in Manchester," said the 49-year-old. "The player will decide, but he's happy there, at the moment."