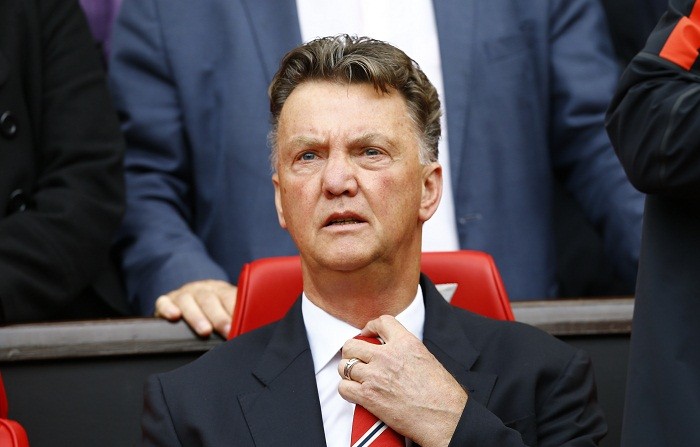 Manchester United have been boosted ahead of their New Year's day trip to Stoke City after manager Louis van Gaal confirmed that Ander Herrera and Adnan Januzaj have returned back to training after recovering from their respective injuries.
While Herrera has missed United's last three fixtures with a muscle problem, winger Januzaj has been out due to illness.
And now van Gaal has confirmed that both players have returned to training even though it is still a doubt whether they will feature against Stoke City.
"Herrera has trained for the first time with us but he does not have match rhythm," the Dutch boss told ESPN. "Januzaj also has trained for two training sessions with us, but he was ill and you have to recover from your illness, not from your tiredness. Maybe it is worse to recover from tiredness."
The former Barcelona boss has also confirmed that defenders Chris Smalling (groin), Luke Shaw (knee ligament) and Rafael (groin) will be returning back for the squad after recovering from their respective injuries even though he does not expect them to start playing right away.
"Smalling is coming back, Shaw is coming back and Rafa da Silva is coming back. These are the first signs that the players shall come back but they are not back with 100 percent match rhythm."
Finally van Gaal expects Angel di Maria to return to training at some point this week.
The Argentine winger, who made a comeback against Aston Villa after spending three weeks on the sidelines, suffered another setback – a pelvic injury – during training on Christmas eve and has been out ever since.
Van Gaal, who had insisted that the injury wasn't very serious, has now revealed that the former Real Madrid man is close to making a comeback.
"He's coming back. I think he shall train with us this week," added the former Holland head coach.
Meanwhile, the likes of Antonio Valencia, Marouane Fellaini, Marcos Rojo and Daley Blind still remain on the sidelines as they continue to recover from their respective injuries.