Alexis Sanchez has not played a single game for Arsenal in the Premier League this season. In fact, he may not play any more for the Arsenal as Manchester City are planning a mammoth deal to land the Chilean superstar with a bid of £50 million.
That is not the end of it, City are willing to pay a lucrative wage of 400,000 per week, but the question remains: will Arsenal sell their player? If the deal gets through, Sanchez could earn £21 million-a-year at City, reports The Sun.
It would be a huge loss for Arsenal if Sanchez is sold to City as they are not only their direct rivals for the Premier League title, but the Chilean is also their best player. Manchester City have been linked to the player for the last few weeks, with Sanchez having already made it clear quite some time ago that he is looking to play in the Champions League, which will be offered by City and not Arsenal.
Sanchez, who has not signed a new contract with Arsenal, is not keen on putting pen on paper for a new deal. He is on the final year of his contract, and if Arsenal decide to keep the player, they might risk him on losing big money as he could leave for free next season. They seem to be ready for that, but things could change with Manchester City's mega offer.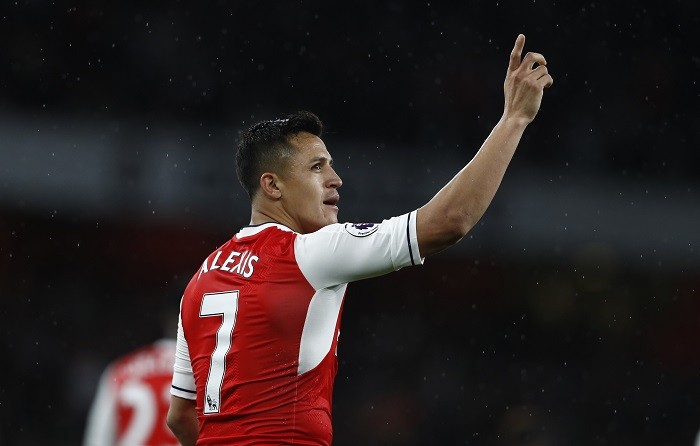 However, there is a serious need for City to test Arsenal's resolve as the transfer window will be closed at the end of the month. The problem for Arsenal might be the timing of the deal, as they might not be able to get an immediate replacement in the coming days. Even if they get, clubs will understand about Arsenal's need and hold the Gunners for ransom.
Manchester City manager Pep Guardiola has strengthened his team this season, bringing in players like Kyle Walker, Benjamin Mendy, Ederson and others. However, bringing in Sanchez could prove to be their best signing of the summer, and make their attack even more potent, which alreqady includes the likes of Gabriel Jesus and Sergio Aguero.
City are one of the favourites to win the title, and Sanchez could just be the difference between a first place and runners-up finish in the Premier League.