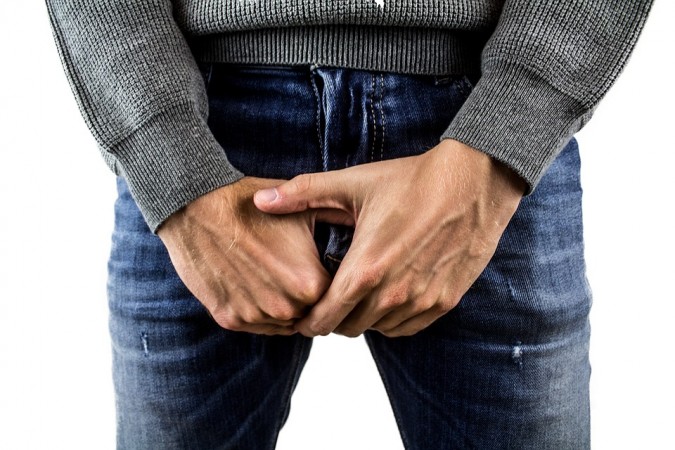 A man diagnosed with a rare condition called Diphallia or two penises has opened up about his sex life and how people reacted to it. Though many children are born with the condition and around 5.5 million American boys are affected by Diphallia, what makes this man different from most of them is that both his penises work.
The man's identity has been kept secret and is known as 'Double D*** Dude'. He first came into the limelight when he participated in "Ask Me Anything" on Reddit in 2014.
The man had realized that he was different when he was young and his parents had asked him to maintain his secret so that his friends don't envy him.
"With sex, I can ejaculate out of both at the same time – when I masturbate, I usually just use the right one," The man told Unilad.
"Stimulation of both at the same time feels great but a lot better when I'm actually having sex," he added.
The man said he got offers to act in pornography but chose not to do so and remained anonymous.
He hopes that people would understand that everyone is not the same. His parents had taught him that he was unique, so he didn't question his private parts as a boy.
As a schoolboy, he used to hide his genitals by wearing boxers and briefs. He once disclosed his secret to a friend who went around to spread the word.
His father helped him in dealing with the issue back then. Later, he started surprising other people with his genitals.
"When I was younger and just out of school, I actually enjoyed shocking people I was about to be intimate with – after a while, though, it got old, and I decided in future, I would explain beforehand," the man was quoted as saying by The Sun.
"Women are always difficult to predict – the ones I thought would freak out, don't, and vice versa, but men always react the same," he added.
He revealed on Reddit that he used to date a man and a woman at the same time, but he stopped getting into a polyamorous relationship after that.
He looked forward to getting one of his penises removed while he was growing up, but then he realized his uniqueness and started embracing it.