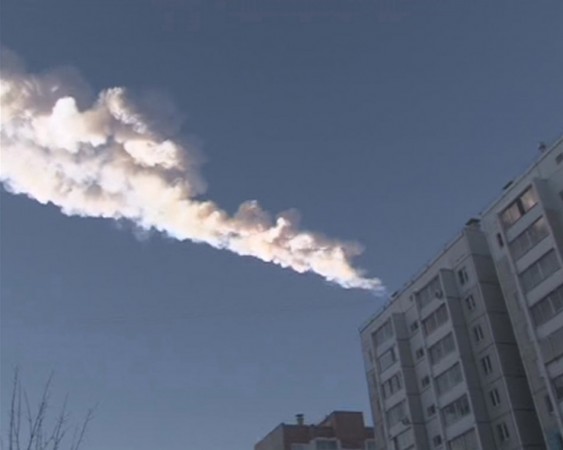 Update 12:51 p.m. IST: The death of a bus driver in Tamil Nadu caused by a meteorite fall may be the first such death in two centuries, according to International Comet Quarterly.
The last known death by a meteorite was in 1825, also in India.
Experts are still trying to ascertain if the death was due to the meteorite impact on the college campus of a private engineering college in Vellore district.
Original Story, Feb. 9, 2015: The death of a man in Tamil Nadu's Vellore district on Saturday, in what Chief Minister J Jayalalithaa said was a meteorite strike, may be the first ever death caused by a falling space rock in recorded history.
The bus driver was killed when walking by a private engineering college in Vellore on Saturday in what was initially reported to be a "mysterious" explosion.
If the explosion is confirmed to be due to meteorite impact, the Indian will be the first man to have died due to a meteorite strike, according to technology news site Ars Technica.
Authorities have recovered a part of the meteorite, but its size and composition has not been made public yet.
J Jayalalithaa on Sunday said the "mishap" at the Bharatidasaan Engineering College took place as a meteorite caused an explosion inside the college campus, killing one man and injuring three others.
"A mishap occurred yesterday when a meteorite fell in the campus of a private engineering college in Vellore district's K Pantharappalli village," Jayalalithaa was quoted as saying by The Hindu on Sunday.
The chief minister also declared Rs 1 lakh as compensation for the bus driver who died and Rs 25,000 for each of the three injured men.
The explosion also damaged college property and created a crater on the campus.