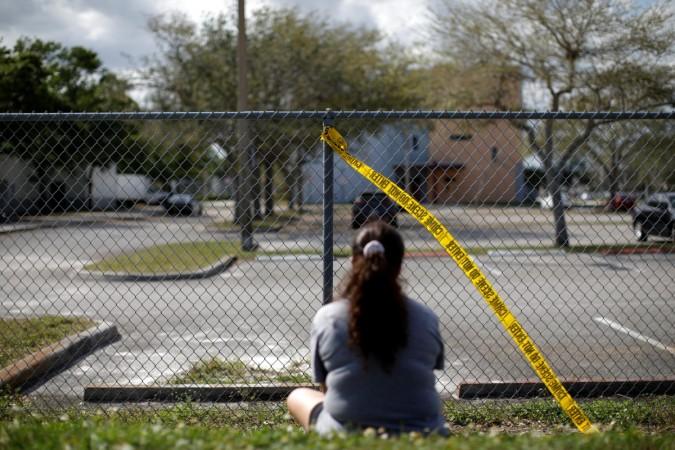 Shooting incidents in schools have become shockingly common than ever in the USA. Following the Florida school shooting massacre on February 14, there were similar incidents at Huffman High School in Birmingham, earlier in March and recently at Great Mills High School in Maryland. Parents are evidently concerned over the safety of their children. But, do you think handing guns to the kids for their safety a the solution?
Well, a man in the USA thinks so and brought his six-year-old daughter a Ruger pistol so that she can defend herself if her school is ever attacked. Joshua Mcdonald, from Tilton, New Hampshire, gave daughter Adrianna a 22 caliber Ruger on her fifth birthday.
The 26-year-old man takes his daughter to shooting practice every other weekend. Joshua, who is engaged to Adrianna's mom Kayla, 27, told Metro US: "Kayla is also an avid shooter and has learned everything she knows in the 8 years we have been together."
Joshua wants his daughter to know how to handle the pistol safely. "With school shootings becoming so common these last few years we both want her prepared and ready to defend herself if at all possible with a firearm,"Joshua told Metro US. "New Hampshire just passed a new concealed carry law that requires nothing more then a simple pistol permit to keep a gun anywhere including your purse and my daughter already wants a pistol holding purse," he added.
Adrianna started her shooting practice with BB gun (air gun) to familiarize with the holding and using a firearm. Joshua chose the 22 Ruger for his daughter because it has lighter recoil which will make it easier for Adrianna to fire properly.
Joshua also revealed that he has been hunting since he was six, and is looking forward to taking his daughter to hunting, just like his dad used to take him.
Joshua explained: "Adrianna has a blast shooting and enjoys taking our time learning the proper ways to handle firearms and especially making targets."
Joshua also said that he supported the plan to arm the school staff. "I think arming teachers is a great idea or even something as simple as hiring retired active duty marines or army veterans. One in every school would sure make a difference in my mind. I think most of Trump's gun policies should change things significantly and hopefully for the better. Only time will tell," he told the website.
Joshua, however, does not support the calls to ban the AR-15 assault rifle which is used in most of the recent massacres in America. Those who want to get hold of it, they will do so illegally. So, it wouldn't help much, he felt.
He doesn't care about people criticizing him for teaching his daughter to shoot. "I would say to them to get a grip and open your eyes. Scaring your children away from guns is not going to help the situation," he justified himself.
Joshua added: "Educate them, familiarize them with them, support them – use your Second Amendment while you still can. Maybe your kid could be the one who ends up saving an entire school or club from a mass shooting...simply by educating them on the topic of guns and safe handling."