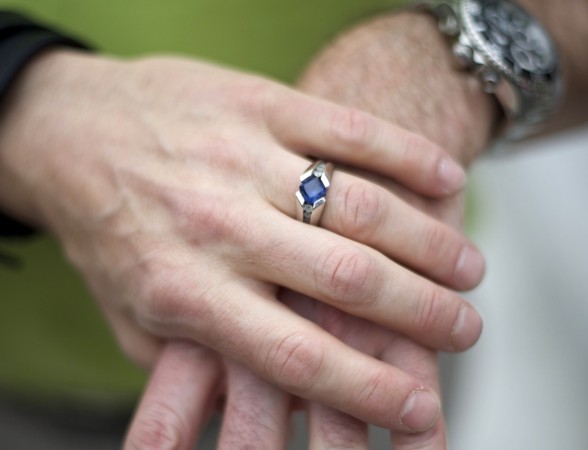 In a strange incident, a man from Liuzhou in China's Guangxi province had to have his wedding ring prised after it was stuck on his penis. The 18-year-old's penis was stuck in the ring for 48 hours.
It was removed only after the pain got unbearable and he decided to approach firefighters. He was moved to a nearby hospital. He also underwent an emergency surgery for 90 minutes. The incident reportedly took place on September 13.
The firefighters had tried to cut off the wedding ring with the help of giant pliers. They also placed a bag of ice on his crotch to reduce the swelling and pain before operating it.
Footage of the 90-minute operation, posted on Chinese social media site Weibo, has gone viral and has attracted several comments. In the footage, the Chinese man is seen hiding his face, while the firefighters are seen removing the ring stuck on his penis.
According to the Sun, the man said that his wife begged him to wear the wedding ring as a show of devotion, but it got stuck on his penis.
The video, posted on Weibo, has several comments from social media users who slammed the man for doing such thing.
"I want to know why the ring was there," one user commented.
"This man has really nothing to do? It's laughable," another user said. "I wonder why he wanted to put a ring there."
"The most embarrassing here is that firstly he managed to put it on his penis," a social media user said.
Watch the video below: