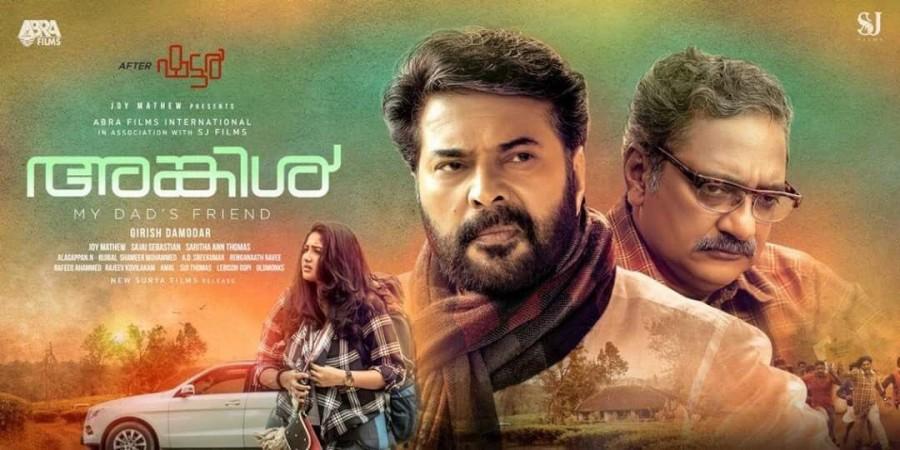 Megastar Mammootty's recent film Uncle, a Girish Damodar directorial, is re-releasing on Friday, May 25. The movie was initially released on April 27, but the makers were forced to roll it back from theatres due to an unexpected array of movie releases from the distributors' end.
Uncle had received a positive response from viewers in the initial days. Karthika Muraleetharan, Asha Sarath, Vinay Fort, Suresh Krishna, Kailash, Sheela, Muthumani, Nish Joseph and Babu Annur are playing the supportive roles in the film
Actor Joy Mathew has penned the script for Uncle. Reports say that the film would be a sharp arrow to the existing social moralities and relationship complexities.
The character played by Mammootty, named Krishnakumar, is a divorced businessman who enjoys a big circle of friends. Moreover, among his friends, he is acknowledged as a bachelor figure who is good at attracting females.
The story of Uncle revolves around two characters -- Krishnakumar (KK) and Shruthi. Shruthi is the daughter of one of his friends and there comes an unexpected situation when KK and Shruthi have to travel from Ooty to Kozhikkode together. What happens then has been narrated in film Uncle.
Scriptwriter Joy Mathew features in the role of Sruthi's father and his apprehension regarding his daughter travelling with a bachelor friend forms the thrilling elements of the story.
Joy Mathew had previously scripted and directed 2012 movie Shutter.