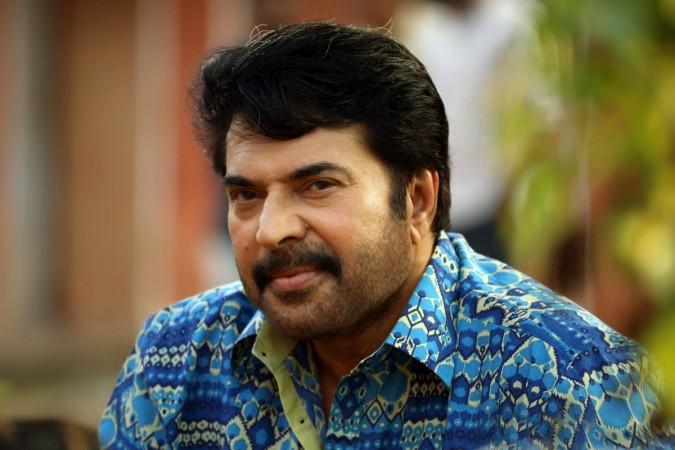 Reports connecting Mammootty's name with an upcoming biopic of former Andhra Pradesh Chief Minister Dr YS Rajasekhara Reddy are making their rounds on the social media.
The reports, which started popping up from yesterday suggest that the actor may appear in the iconic role of former Andhra Pradesh Chief Minister who died in a copter crash in 2009.
The movie, which is titled Yatra, is directed by Telugu director Mahi V Raghav. The director is reportedly in talks with Mammootty about the character of Dr YS Rajasekhara Reddy, who was fondly called YSR.
Telugu superstar Akkineni Nagarjuna's name is also circulating around in connection with the role.
Also Read: Aadhi first video song: A lovable but gloomy Pranav Mohanlal in the melodious track
But, director Mahi V Raghav is yet to come up with an official announcement about his lead actor.
"It is too premature to speak about the cast and crew. We are still in the process of finalising the script," [Sic] the director told TOI.
Reports suggest that the movie will be based on YSR's life between the period 1999 and 2004. It was this period YSR conducted his historic Padayatra which eventually landed him on a landslide victory in the 2004 polls.
YSR took around 3 months to cover 1475 kilometre stretch during the Padayathra. Even though he died in a helicopter crash in September 2009 during his second term as the chief minister of Andhra Pradesh, YSR still lives in the hearts of the people.
Director Mahi V Raghav, who debuted in Telugu cinema with the 2014 movie Paathshala, came into prominence with the horror comedy Anando Brahma in 2017. The movie earned him both critical and commercial success.
Also Read: 'Save goats', PETA appeals to Rajinikanth as the fans plan a sacrifice for his success
On the other hand, Mammootty kick-starts his new year with a handful of promising project in Malayalam and Tamil. The actor is yet to turn up with an explanation about the rumoured YSR biopic.
The actor is all set to hit the screens with his upcoming Mollywood thriller Street Lights, directed by cinematographer turned director Shamdat Sainudheen.
The recently released teaser, along with the stunning looks of the gun wielding megastar, is trending on social media.
Shamdat plans the movie as a bi-lingual flick in Tamil and Malayalam. Street Lights marks Mammootty's second Kollywood outing in 2018 after Peranbu, directed by the National Award winning director Ram. The movie recently caught headlines when it was picked up for a premier show at the International Film Festival Rotterdam (IFFR).
If reports about the YSR biopic is true, Mammootty fans can have one more reason to celebrate in the year 2018.