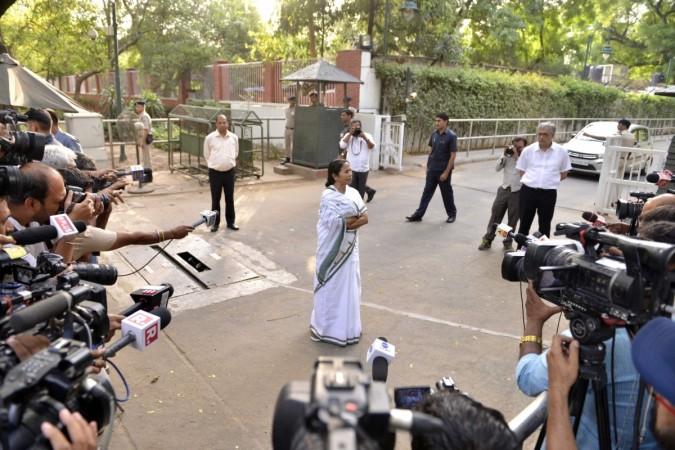 West Bengal Chief Minister Mamata Banerjee has cancelled her trip to China. A few hours before the scheduled trip she tweeted, "Although our Ambassador in China had tried his best to make the programme a success, non-confirmation of the political meetings at the appropriate level as proposed by the Indian Ambassador to China, at the last moment, has unfortunately compelled us to cancel the visit."
"In March this year, the Union minister of external affairs had recommended to me to kindly consider leading a delegation to China in the coming months under the exchange programme of the government of India with the international department of the Communist Party of China," the CM said in a statement.
"The chief minister added in her press release: "I mentioned to her that since the interest of my country is involved, I wish to visit China sometime during the last week of June 2018," she added.
Mamata was scheduled to fly to Beijing via Singapore and was supposed to stay continue her stay till June 27 and then in her second leg of the visit, she would have travelled to Shanghai from where she would have returned to Kolkata on June 30. The CM was scheduled to meet with some of the top honchos of the leading companies of China and also some key political leaders.
"Till yesterday, everything was going on well, but unfortunately the Chinese side could not confirm the political meetings at an appropriate level as informed by our Ambassador in China. Our Indian embassy in China requested time till today noon for a confirmation to the political meetings, as proposed by the Indian Ambassador to the Chinese Authority," Mamata said.
"It has now been intimated by our Ambassador in China that the political meetings at the appropriate level under the exchange programme could not be confirmed and therefore the purpose of my visit with a delegation to China under the exchange programme is of no use," she added.
Mamata has adopted progressive measures to woo the global business fraternity. Mukesh Ambani–led RIL has already promised to pump in more than Rs 5,000 crore in West Bengal in the coming years. As per reports, West Bengal has also bagged a whopping Rs 17,000 crore investments after the 'Bengal Business Summit' held in January.