He is to Mamata Banerjee what Amit Shah is to Narendra Modi. And now, if reports are to be believed, the BJP is softening its stand on the man. Is the saffron party aiming to deal a body blow to Banerjee, one of its few strong opponents remaining in the country by poaching her lieutenant Mukul Roy?
The saffron party has been strengthening its campaign against Abhishek Banerjee, the nephew of the West Bengal chief minister and also an MP over an alleged charge of corruption against him made by a TV channel. But at the same time, it has also appealed to scrap the allegations against Roy in the Ethics Committee of the Rajya Sabha in connection with the Narada sting operation. The BJP members of the committee have told the committee that since Roy was not seen taking the money in the video footage, he should be given a relief. A report published in Bengali daily Anandabazaar Patrika has said.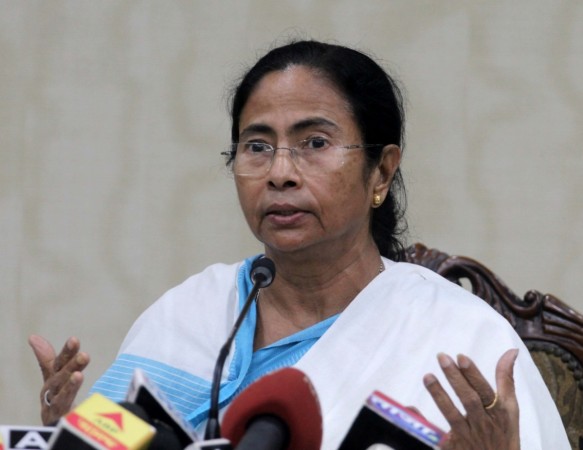 Insiders in the Trinamool Congress (TMC) are suspecting whether something is cooking between the BJP and Roy.
The ABP report has also said that Roy had attended a breakfast meeting at the residence of Union Finance Minister Arun Jaitley even when his party is in the middle of an ugly confrontation with the saffron party.
Jaitley, who is the BJP party chief in the Upper House of which Roy is also a member, has also opined that there is no reason to continue with the probe against the TMC leader.
It is not the first time that rumours of Roy planning to leave the TMC have spread. In the wake of the Saradha chit-fund scam, a distance had grown between Roy and Banerjee. He was also being ignored by the party supremo but the latter brought him close to the party by assigning him responsibilities after Roy had opened a platform of his own.
But Roy's alleged proximity with the BJP saw the TMC leadership starting to take back responsibilities from the senior man again. The rise of Abhishek in the party ranks also saw Roy getting sidelined more. Banerjee also accused Roy after TMC members in Tripura joined the BJP recently, the report added.
The BJP has sensed an opportunity hence. The saffron party wants to poach Roy to break the TMC and weaken Banerjee. It didn't succeed last time but the way the BJP is expanding its clout throughout the country, success in poaching Roy may not seem elusive to it for long.