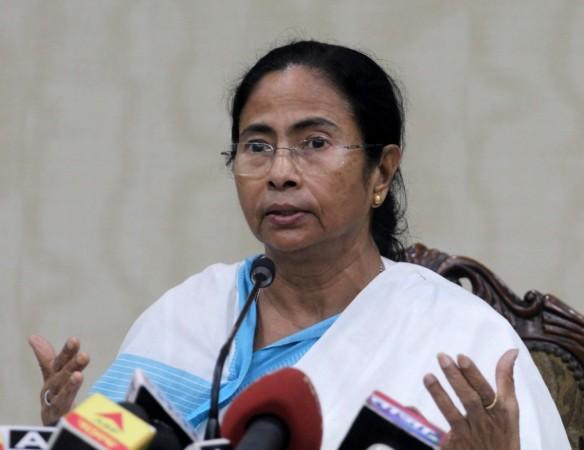 Political parties, which are not part of the Bharatiya Janata Party-led National Democratic Alliance (NDA), are decisively heading towards an anti-BJP Front ahead of the 2019 general elections, going by what West Bengal Chief Minister Mamata Banerjee did after her Bangalore visit.
Soon after attending the swearing-in ceremony of JD(S) leader HD Kumaraswamy as the new Karnataka Chief Minister in Bengaluru, the 63-year-old Trinamool Congress supremo extended birthday wishes to Kerala Chief Minister Pinarayi Vijayan from Communist Party of India (Marxist), her arch-rival in the Bengal.
She took to Twitter to share a post on Thursday.
The post has helped raise quite a few eyebrows as it is seen as a complete a U-turn from Banerjee's known stand against the Communist parties in the country.
Banerjee, during HDK's swearing-in ceremony, also exchanged greetings with Communist Party of India leader, Sitaram Yechury. Banerjee's melting of heart comes amidst possibility of a grand union of regional parties ahead of the upcoming Lok Sabha elections.
BJP lost the Karnataka election after an intense, week-long power struggle. Though the party garnered 104 seats and became the single largest party in the state, it failed to attain the half-way mark of 112 in the 224-member assembly. Meanwhile, Congress formed an alliance with JD(S) to keep the saffron tide away from Karnataka.
BJP's candidate BS Yeddyurappa, who took over the office for 55 hours after governor gave the party a nod to form the government, resigned on May 19 ahead of a trust vote.