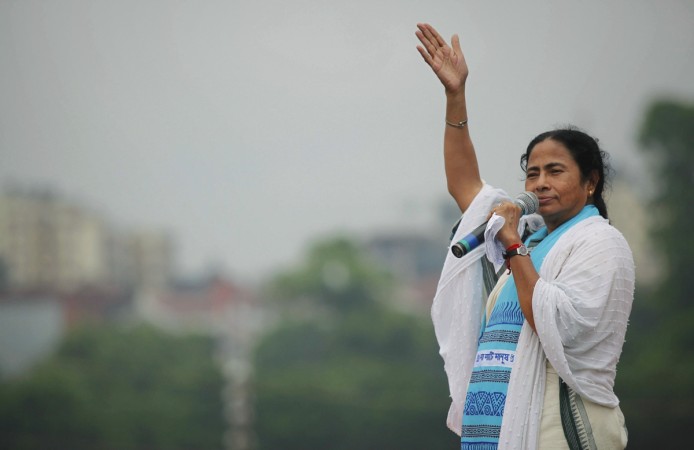 The BJP demanded the resignation of Chief Minister Mamata Banerjee, after the arrest of state transport minister Madan Mitra, in connection with the multi-crore Saradha chit fund scam on Friday.
The investigation was slowly implicating Mamata and Mitra's arrest showed the extent of TMC leadership's involvement in the multi-crore scam, said BJP national secretary Siddharth Nath Singh.
"It is time for Mamata Banerjee to resign taking moral responsibility. Mitra's arrest shows that the TMC leadership is neck deep in the Saradha scam and the dots are leading to Mamata Banerjee's doorstep," said Singh.
"While addressing a rally last year Mamata Banerjee had said [sic] is Kunal a thief, is Madan a thief, is Srinjoy a thief, is Mukul a thief, am I a thief? With Kunal, Srinjoy and Madan behind bars; it is Bhag Madan Bhag in 2014; it will be Bhag Mukul Bhag in 2015; and Bhag Mamata Bhag in 2016," Singh said.
Surjya Kanta Mishra, leader of opposition in the state assembly, demanded the immediate interrogation of the West Bengal Chief Minister and others in the Saradha scam, reports The Financial Express.
"Mamata Banerjee should be quizzed immediately in the Saradha scam," Mishra said.
CPI(M) MP Mohammed Salim shared similar views to Mishra. "Madan Mitra is not only a minister, but also a close aide of Mamata Banerjee. He was also a poster boy of the TMC in organising goons and youths for rallies," said Salim.
"Now the people of Bengal are getting impatient. They want more culprits to be arrested in the Saradha scam. Saradha owner and TMC top leadership were operating as a joint venture in Bengal," he added.
BJP state president Rahul Sinha said the CBI should also look into the accounts of the sports clubs, which have decided to hit the streets against the arrest of Madan Mitra.
"It is well known that Saradha money was given to various clubs and when these clubs are [sic] hitting the streets against this latest arrest, then there is something wrong. CBI should look into their accounts too," Sinha said.