Shiva Sena chief Uddhav Thackeray and his son Aditya met West Bengal Chief Minister Mamata Banerjee on Thursday, November 2, in a Mumbai hotel.
The Trinamool Congress (TMC) chief arrived in Mumbai on Tuesday and reportedly has plans to meet industrialists and investors ahead of the fourth edition of the Bengal Global Business Summit, which will be held in Kolkata in January 2018.
Banerjee could also be discussing the agenda for November 8, which has been termed as a Black Day, following the note ban last year in November.
The meeting between the Sena and the TMC chiefs was likely about the political disputes both parties have with the BJP -- the Shiv Sena in Maharashtra and TMC in West Bengal.
The Sena chief, referring to the 2019 Maharastra Assembly and Lok Sabha polls, has already said: "We are ready to contest in the elections, with or without BJP."
The Sena -- a long-time ally of the BJP that has found itself in choppy waters of recent -- and the TMC have strongly opposed the BJP's stand on many issues, demonetisation being one of the major ones.
Both parties have also been raising concerns over Aadhaar-linking being made mandatory to avail benefits of government welfare schemes.
Mamata's meet with Sena chief can be seen as teaming of two opposition parties, in which one has already gained enough momentum in defaming BJP and its leaders.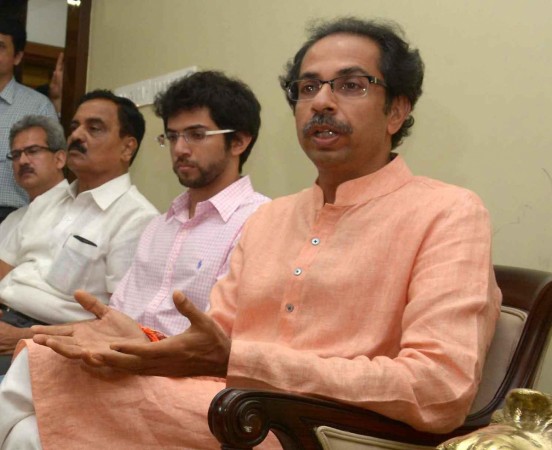 Referring to Banerjee's meet with Thackeray, Shiv Sena has rubbished the media speculations of discussions over any political agenda.
Earlier this week, the Shiv Sena distributed copies of a 56-page booklet titled Ghotalebaaz BJP (Scamster BJP), revealing names of many BJP leaders allegedly involved in major scams in the state of Maharashtra, under the Devendra Fadnavis-led BJP government.
Also, Sena member and MP Sanjay Raut had taken a dig at BJP and said: "We are in the government just for the sake of it."
The Shiv Sena had incidentally spoken in chorus with the TMC last year when the Central government announced demonetisation.
Both parties continue to strongly object to the note ban and are keen on being a part of the Black Day protest against it on November 8 throughout the country.