The Shiv Sena in Maharashtra has beefed up its attacks on its ally, Bharatiya Janata Party and took a step ahead by publishing a booklet titled Ghotaalebaaz BJP (scamster BJP). The book alleges that many BJP leaders are involved in alleged scams and controversies.
Copies of the booklet were circulated to all the office bearers at a meeting called by Sena chief Uddhav Thackeray at Sena Bhavan in Mumbai, on November 1.
The booklet, published by a Sena publication house, reportedly narrates all the alleged scams which took place in Maharashtra under the Devendra Fadnavis-led BJP government.
Meanwhile, Thackeray has also asked the party members to be prepared for mid-term polls in the state.
The booklet claims senior BJP leader Eknath Khadse is an accused in a land acquisition case, Education Minister Vinod Tawde is accused of irregularities in procurement of fire tenders for schools and Food and Civil Supplies Minister Girish Mahajan is accused of corruption in the procurement of grains.
The booklet also reveals the names of companies blacklisted by the Sena-led Mumbai civic who have been given contracts in Nagpur and other civic bodies controlled by the BJP.
The Shiv Sena, which is the BJP's partner in both Maharashtra and the Centre, has been relentlessly attacking the BJP, since the past few weeks. The booklet also challenges the BJP cadres to face them in the 2019 polls and states that both assembly and national elections will be fought as rivals.
Another excerpt from the booklet states that, "if Sena is seen as a difficult partner, then the BJP-led Fadnavis government is free to move on."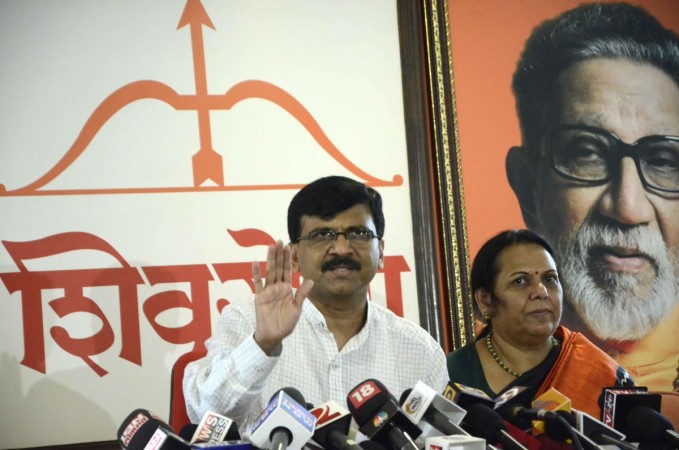 Earlier on October 30, Sena leader and MP Sanjay Raut had declared the BJP as his party's principal enemy and said that, "We are a part of the government just for the sake of it."
Reacting to Raut's statement, Fadnavis had said "Some Sena leaders have developed the habit of opposing everything our government does."
Sena had also raised questions over the proposal of the Fadnavis government to induct an ex-Sena member Narayan Rane in the state cabinet.
Raut had also pointed out that the Narendra Modi wave is slowly fading and that the masses are more interested to listen to Congress Vice President Rahul Gandhi.
However a close aide of Thackeray denied that the Sena had published any booklet. "We have neither published any such booklet, nor has Thackeray asked anyone to distribute it. The Shiv Sena does not go for such dirty tricks," he said.