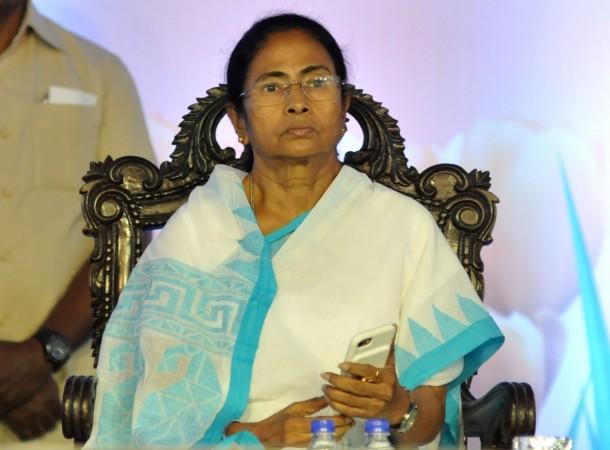 West Bengal chief minister Mamata Banerjee recently gave her party workers a piece of her mind during the core committee meeting.
In her speech, she not only slammed the BJP by tagging it as a "militant organisation" but she clearly said that the saffron brigade is trying to divide the country on religious lines.
Though the Trinamool Congress emerged victorious in the recently-concluded Panchayat Polls, the ruling party of Bengal is bruised by increasing internal tiff between the veterans and the young guns of the party.
The political analysts believe that this might bleed the party during the forthcoming poll season. The party supremo, Mamata Banerjee is well aware of this crisis and in her speech, she clearly indicated that she will not tolerate indiscipline and will handle these issues with iron hands. "Those who will not toe the rules of the party are free to leave", said the Chief Minister of West Bengal.
The fiery leader told the party workers to let go of all differences and work as a family to defeat BJP.
To boost the feeling of unity within the party, she applauded the sacrifices of the old party workers and said that the party has won the battle against the CPI-M rule because of the extreme sacrifices made by the veterans.
"I feel proud about the sacrifices made by the old-timers of our party. In some cases, the old-timers were not given tickets, despite my instructions to the contrary. This is completely wrong. Those old-timers, who were not given tickets, should be called back to the party and given due respect," she added.
Some of the recent complaints against the youth wing members of the party have worried top leadership of the party. Several incidents in the recent past have indicated that there is a clear difference between the old-timers and the newcomers of the party, said a political observer. By the addressing this pressing issue the party chief, Mamata Banerjee said, " I am telling the youth leadership that student politics is about extending help to the students and not about extorting money from them. You cannot become a leader overnight. You have to climb the ladder gradually."
"We had formed the party (TMC) after years of struggle. We have come to power with the people's support. If some (party cadre) think they are bigger than the party, the doors are open for them to leave. Only Mamata Banerjee will work and others will enjoy the fruits of being in power — that cannot be the way," she added.
She took a dig at the controversial comment of BJP Chief in West Bengal, Dilip Ghosh and said "They are threatening to carry out encounters. Just because they are in power in Delhi, they are talking about hurling bombs. I dare them to come and touch us. We will show them their place."