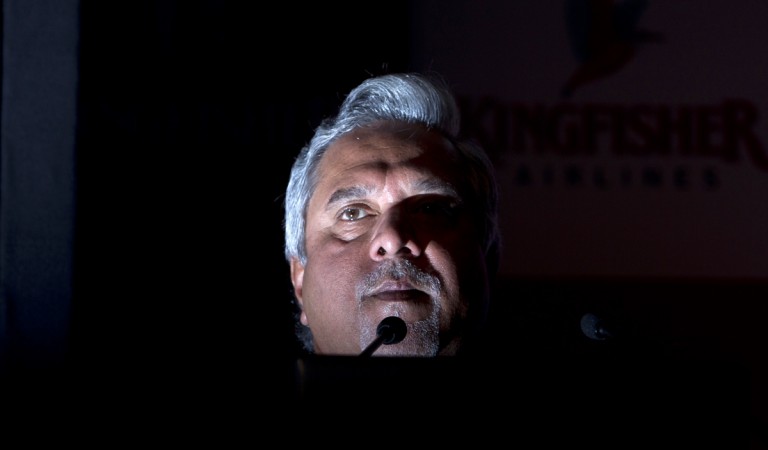 Mangalore Chemicals & Fertilizers (MCF) informed the Bombay Stock Exchange (BSE) on Monday that Vijay Mallya had resigned from the board of directors of the company with immediate effect, without citing reasons.
The development comes in the face of a protracted takeover battle between Mallya-led UB Group and Pune-based Deepak Fertilizers, which had made clear its intentions to takeover MCF in a hostile bid.
The fertilizer manufacturer has remained the last jewel in the UB Group, still under the control of Vijay Mallya, whose foray into the aviation industry turned out to be disastrous and forced marquee firms United Spirits and United Breweries to be sold to international liquor majors Diageo and Heineken.
Mallya was termed a 'willful defaulter' by public sector lender Union Bank of India about two months ago, though he managed to obtain a court injunction. Other public sector banks including State Bank of India, Punjab National Bank, IDBI Bank and UCO Bank have also slapped a notice on him, asking why he should not be declared one, relating to the beleagured Kingfisher Airlines' debt of Rs.6,500 crores.
Today's development looks set to cement Deepak Fertilizers battle to assume management control, a development that started in July last year, when Deepak picked up 24 per cent stake in MCF from a host of investors. The company has since steadily increasing its stake through the open market, capping its current position at 32% of the outstanding shares.
Following the development, MCF's shares rose 15% to Rs.94 on BSE but finally closed at Rs 89.25; Deepak Fertilizers shares rose 1.75% to close at Rs 133.60.
The summer of 2013 saw Deepak Fertilizers make good on its intentions by picking up a 24.46% stake in UB Group company; sensing a takeover, Mallya's "good friend" Saroj Poddar, whose firm Zuari is also eyeing a takeover of MCF, increased his stake by an additional 6% to 16%, leaving UB Group with 22% of the floating stock.
An open offer from both sides followed, with Deepak offering Rs.93 per share, against UB-Zuari bid of Rs.81 per share; Deepak needs an additional 18% to gain total control, while UB-Zuari combo needs 12% more.
Mallya, who sold United Spirits to Diageo, has managed to stay on as chairman of the board, even while control has passed on. Monday's development does not augur well for him. However, with no replacement being named, Deepak could well emerge winner of this bout of the battle, if only it can get onboard the support of institutional shareholders.
In the recent past, retail and institutional investors in United Spirits (USL) have overwhelmingly rejected USL's existing financial agreements with various entities of Mallya's UB Group. Deepak Fertilizers looks poised to emerge victorious, at least for now.