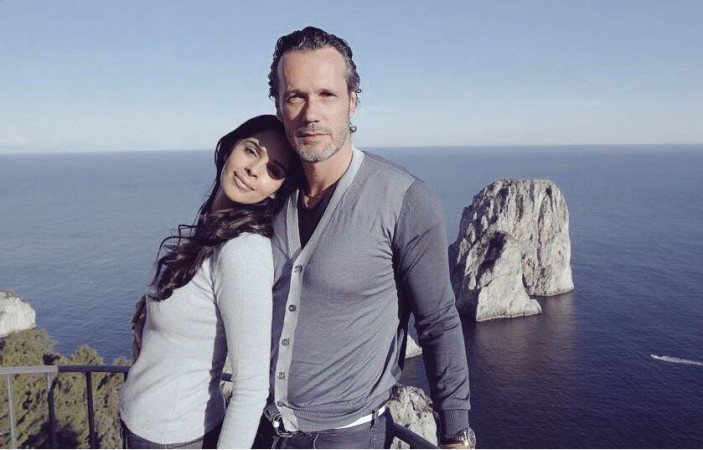 Mallika Sherawat on Sunday took to Twitter to dismiss her "secret marriage" reports with Paris-based real estate businessman Cyrille Auxenfans. Though her father confirmed that Mallika has tied the knot, the "Dirty Politics" actress denied it.
The reports of Mallika secretly getting married to her boyfriend started doing the rounds last week. A report suggested that Cyrille and Mallika got married secretly after he gifted her a luxury car and popped the question. Mallika's father Mukesh Lamba confirmed the news to Dainik Bhaskar and said that they will soon throw a grand reception.
He further added that they are waiting for Mallika's brother and sister-in-law to come back from Paris.
However, the "Dirty Politics" actress told her fans that she has not tied the knot and will inform them when she does. She also said that she is going to Cannes Film Festival 2016 where her movie "Time Raiders" has been selected.
"STOP spreading rumors. It's NOT true! The day I get married , you all will be invited :) It's NOT TRUE. Please don't spread rumors. I am on my way to Cannes with my film Time Raiders:)" she tweeted.
Mallika recently announced that she is dating Cyrille and said: "To be in love is the best feeling in the world." Talking about her relationship, she told the Indian Express that she met him through a common friend.
"I am proud of him and will soon get him to Mumbai. He has shown Paris to me and has romanced me the French style, now I will romance him the Indian style! I will take him to the Taj Mahal, and make him have street food. You know the typical Indian flavour, that's what I want to do," Mallika had said, according to the Indian Express.