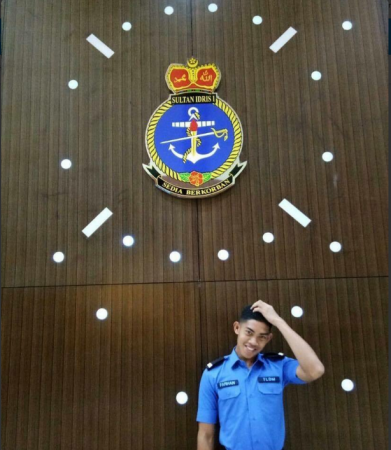 Malaysia's National Defence University student, Zulfarhan Osman Zulkarnain, was all set to finish his naval course when a dispute over a laptop ended everything, literally. The 21-year-old naval cadet was so mercilessly beaten by his batchmates for two days that he succumbed to injuries.
Details of the incident that occured on May 20 and 21 were reported by the Straits Times on Saturday, along with the information that 34 students have been arrested in the case.
The report cited a source as saying that Zulkarnain was "beaten and tortured for two days with a belt, rubber hose, iron and hanger by his varsity mates" and admitted to a clinic a week later, and again on May 31.
However, realising that his condition was worsening, the two batchmates who had brought Zulkarnain to the clinic, took him at around 8 pm to Hospital Serdang on Thursday but he died within two hours.
In addition to arresting 36 students — 30 from the National Defence University and four from Universiti Tenaga Nasional — the government also ordered a probe by the Armed Forces and the defence varsity.
"Very sad to hear the news about the death of a navy cadet officer, Zulfarhan Osman Zulkarnain, this morning, especially when we are focusing on fasting. I cannot imagine the family of the deceased receiving this sad news. I pray they are given strength and perseverance by Allah on their loss," Defence Minis­ter Datuk Seri Hishammuddin Hussein said.
Malek Hussin, head of parliamentary affairs office of the Opposition Leader Parliament of Malaysia, demanded strict action against the accused.
TAKZIAH kpd keluarga Allahyarham Zulfarhan Osman Zulkarnain pelajar UPNM.

Kematiannya jadi kes polis. Bring to justice those responsible! pic.twitter.com/yaTkE3Al7J

— Malek Hussin (@AbdMalekHussin) June 3, 2017