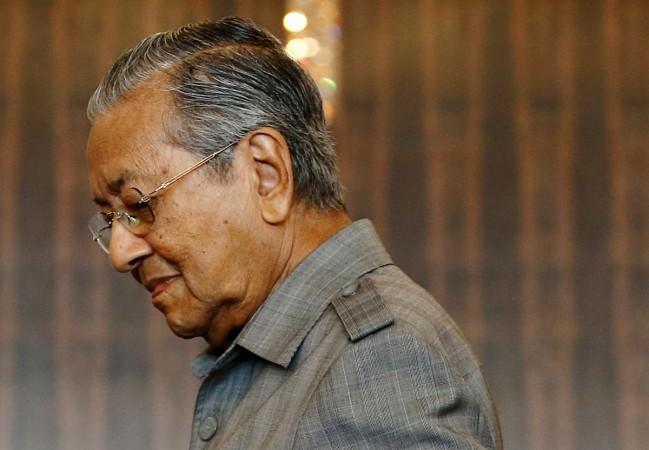 Mahathir Mohamad, who came to power in May following a stunning election defeat for the then prime minister Najib Razak, is reviewing major projects signed by the former government, saying many of them do not make financial sense for Malaysia.
His government suspended more than $20 billion in China-funded projects earlier this week. "There are several issues to be brought up, among which is the unfairness of the terms of the contract and also the loan," Mahathir said at a news briefing.
"And the interest also is of concern to us, because the interest is much higher than when governments borrow," he added.
Mahathir has been highly critical of the benefits of certain Chinese projects in Malaysia. Since taking office, he has vowed to renegotiate terms even as construction work continued.
The finance ministry this week called a halt to work on three projects: the $20-billion East Coast Railway Link (ECRL) and two pipeline projects worth $2.3 billion. Chinese state-owned firms are involved in all three projects.
"I want to go to China as early as possible, but the president of China is not available in July so I'll go in August," Mahathir, who turns 93 next week, said at the briefing.
Reuters reported on Thursday that his trip to Beijing has been provisionally agreed for mid-August.
The premier's visit will likely be preceded by a trip to China this month by 80-year-old former finance minister Daim Zainuddin, two sources and local media reports said.
Daim, an influential figure close to Mahathir, was appointed by the premier to the Council of Eminent Personsâ - a special team advising the government.
"I think he wants to talk with the Chinese about some contracts," Mahathir said when asked about Daim, adding that he reserved the right to reject his advice.
[With inputs from Reuters]