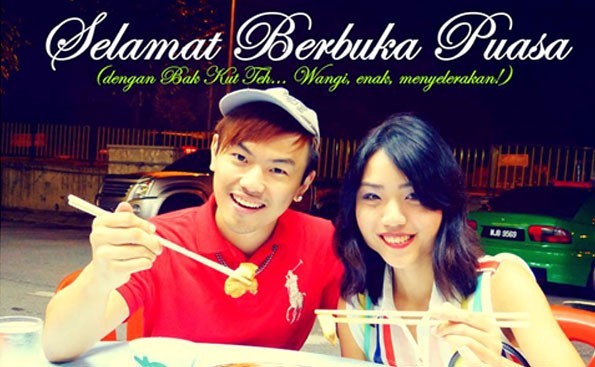 The notorious Malayisan couple accused of hurting Muslim sentiment by their offensive Facebook post has been charged with three counts under Malysian Laws.
Alvin Tan Jye Yee and Vivian Lee May Ling were charged under the Sedition Act, the Film Censorship Act, and the Penal Code, on Thursday soon after police completed the investigation on the offensive post.
The charges read before Judge Murtazadi Amran against the duo include the posting of pornographic pictures along with a mocking post on Ramadan.
The couple is charged under subsection 4 (1) (c) the Sedition act which is punishable under section 4 (1). The couple will be fined RM5,000, imprisonment of three years or both, and imprisonment up to five years for subsequent offence.
Then there is another charge under Section 298A (1) (a) of the Penal Code which carry a jail term of two to five years, if found guilty.
The couple's infamous clothes dropping act and leak of obscene videos have invited charges under subsection 5 (1) of the Film Censorship Act 2002 which is also punishable under subsection 5 (2) of the same Act and when found guilty the might be fined RM10,000 to RM50,000 or imprisonment of up to five years or both.
The couple pleaed not guilty to the offenses, but the judge refused the bail, so accordingly the pair will be jailed on surrender.
Reports said the blogger couple is set to go to the police headquarters in Bukit Aman with their lawyers.
City CID chief Senior Asst Comm Datuk Ku Chin Wah said on Wednesday, "Both of them have yet to appear. But I was informed they sent an SMS to the IO (investigating officer) that they would go to Bukit Aman. My advice is that they should come to the police soon," reported Asia One.
Alvin Tan Jye Yee and Vivian Lee May Ling courted controversy when they posted a seasonal greeting of breaking fast for Muslims with a picture of them enjoying a dish of 'bak kut teh' (herbal pork rib dish) along with the 'halal' logo.
It is well known that in Islam pork is considered a taboo.
The young couple, went on to apologize that the post was meant as a 'joke' and not any means to hurt the religious sentiments.