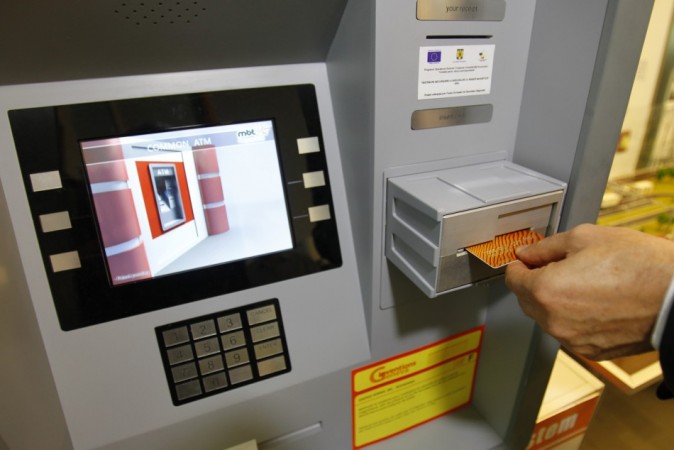 In an audacious heist attempt, a group of masked men dragged out an entire cash dispensing Automated Teller Machine (ATM) and escaped in a multi-purpose vehicle.
The incident, which occurred between 2:30 to 3 am on Friday in Malaysia's Jalan Pasar of Kulaijaya district, had the notorious group of miscreants first tying a rope to the AmBank machine and dragging it out of the corridors. The machine was carted away in a white vehicle which was waiting outside. Two miscreants helped load the machine on to the vehicle.
According to CCTV footage from the site, the group of men wore white gloves and had their faces masked.
"Preliminary investigations revealed that the gang comprised between three and five people. The amount of cash inside the ATM is yet to be determined, District police Chief Superintendent Zulkefly Yahya was quoted as saying by New Strait Times.
Zulkefy also informed that eight fingerprints have been recovered from the crime site along with a black vest. The evidences have been sent to forensics and a DNA test is to be conducted on the vest found.
The police were informed of the incident only at 3 am when an eyewitness heard a loud bursting sound near the scene, said the police Chief.
As per The Star report, police have imposed three road blocks in different locations to detect the vehicle carrying the stolen machine.
A similar incident of ATM robbery was recorded in early June, when two men melted a hole in the teller machine and stole RM197,000. The miscreants had also dismantled the close circuit camera successfully before carrying out the robbery.