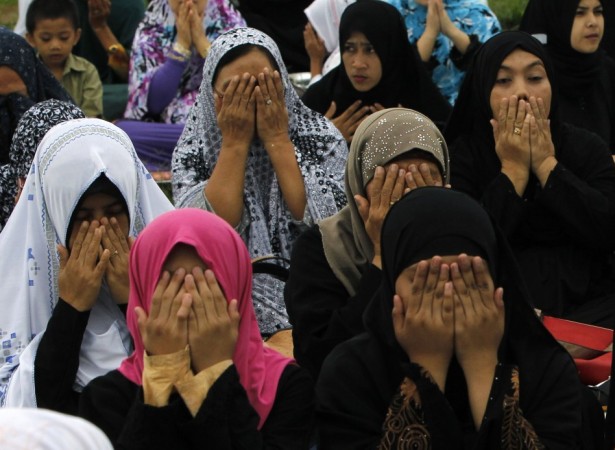 The Malaysian Home Ministry's decision to revoke a Singaporean resort owner's PR status has come under debate with several legal practitioners claiming the move was unjust and hasty.
Tanjung Sutera resort owner, Ahmad, had come under public scrutiny for allowing Buddhists to worship in the Muslim prayer room or 'saurau'. Ever since the incident, the owner had been remanded in judicial custody and received threats of demolishing the expensive the worship area..
Home Minister Ahmad Zahid Hamidi announced on Saturday that the resort owner's permanent residential status has been revoked owing to his insensitive approach which caused religious disharmony.
"The action was taken after the ministry, through the National Registration Department (JPN), carried out an in depth study on the resort owner as the status is only a facility given by the government, and not a privilege," Hamidi was quoted by Bernama news agency.
"The man (resort owner) was not sensitive to Muslims in Malaysia as a whole, and in fact, had disparaged Islam as the official religion of this nation."
The revocation of the residential status of the 45-year-old resort owner led to a debate amongst lawyers over the viability of the ministry's move.
Muslim Lawyers Association of Malaysia (PPMM) president Datuk Zainul Rijal Abu Bakar opined that the government had every right to strip off Ahmad's status since the PR is a privilege bestowed by the government and not essentially a right.
Another lawyer, Datuk Salehuddin Saidin, justifying the government's PR revocation was reported by the Star Online as saying that the resort owner had breached laws which consecutively led to religious and racial tensions and hence the decision was acceptable.
Whereas, the Lawyer for Liberty co-founder and adviser Eric Paulsen voicing against the government's decision said the move was biased ince the resort owner "was not given the opportunity to be heard in court and this goes against the rule of natural justice."
"It could also affect tourism and investments and derail efforts to lure foreigners to make Malaysia their second home," Paulsen told Star Online.
"Malaysian is a peaceful and tolerant country and we do not want this to make us look bad. It might send the wrong signals to other countries on religious tolerance," said Josie Fernandez, secretary-general of Transparency International-Malaysia, substantiating Paulsen's view.