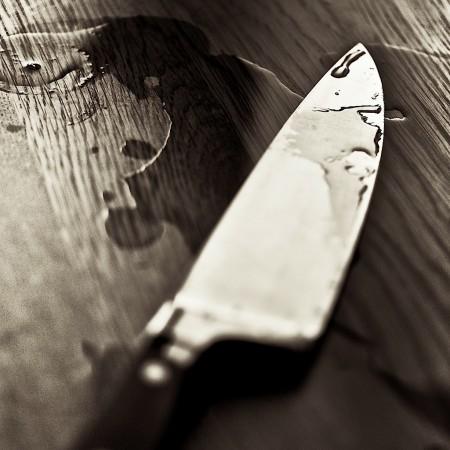 Jealously spread its ugly wings in a Malaysian household last Thursday when a jobless, deranged man chopped off his wife's hands and feet on suspicion that she was cheating on him.
K Menaga, the 44-year-old woman of Indian origin, was in the intensive care unit till Sunday afternoon and is now recovering at the general ward of a local hospital.
She is reportedly the sole breadwinner of the family and has three children between 10 and 19 years of age.
The 47-year-old man consumed poison and hanged himself after committing the heinous act, reports The Straits Times.
A neighbour said that Menaga, who had been working as a dishwasher in a Singapore hotel for 15 years now, returns home once a month to see her mother-in-law and the children and give money. But her husband, who was staying with them, always suspected her fidelity.
"Every time she came back, they quarrelled because the husband accused her of having an affair with a man who sometimes sent her home from Singapore," said the neighbour.
On Thursday, Menaga returned home at around 11am when she was confronted by her husband with the same accusation. This led to a heated argument, resulting in her husband attacking her with a meat cleaver and chopping off her wrists and feet.
He then ran to the second floor, locked the door, drank poison and hanged himself at the balcony of the house.
At the time of the incident, the woman's two older children were out while the youngest was staying with his father and grandmother at their double-storey house along Jalan Kedondong 4 in Taman Suria.
The victim's brother K. Ravichantaran, 47, said that the three children were being looked after by their relative who live in the same locality.
The eldest daughter is currently working while waiting to pursue her tertiary education. "They are now being taken care of by one of our relatives, who is also living in Kluang. We have so many things to think of, including my sister's condition and taking care of her children," said Ravichantaran.
The Kluang police, who are investigating the case, said that jealousy is suspected to be the cause behind the attack.