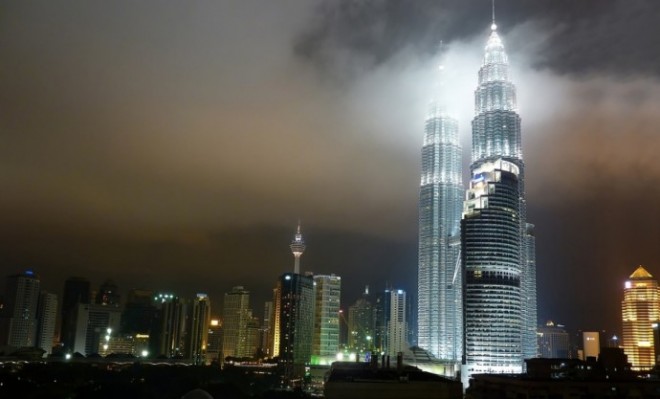 In a horrific incident, a secondary school teacher was repeatedly shot nine times by motorcycle assailants during broad daylight, when the victim slowed his car at a traffic junction near Simpang Empat Keladi, Malaysia, on Thursday.
The victim, K Shanmugan, had died on the spot. Police recovered nine bullet casings from the scene.
According to reports, the 45-year-old teacher had stopped at the junction around 12.20 pm when two men in a motorcycle approached from behind and shot the victim from close range.
After being shot Shanmugan lost control over his Toyota Wish and slammed into another car.
"When the car slowed down upon approaching the traffic light intersection, the gunman fired several shots at Shanmugam, hitting him in the head and body," Kedah CID chief ACP Mohd Nashir Ya told reporters.
Mat Lin Saad whose vehicle was rammed into by the teacher told Bernama, "I alighted from my car to check the extent of the damage, only to see the bloodied victim struggling in pain before he died of the gunshot wounds as a crowd surrounded our cars."
The miscreants are believed to have used a 9mm automatic pistol for the crime based on the bullet casings found on site. They had fled soon after the attack.
The shooting is assumed to be a contract killing case, but authorities are still trying to determine the motive behind it.
The attack is presently being investigated under the section 302 of Malaysia penal code which reads murder, said Kulim OCPD Supt Ghuzlan Salleh.
A report by The Star said Shanmugam, the victim, had been detained by police a month ago in relation to a robbery case but had been released.