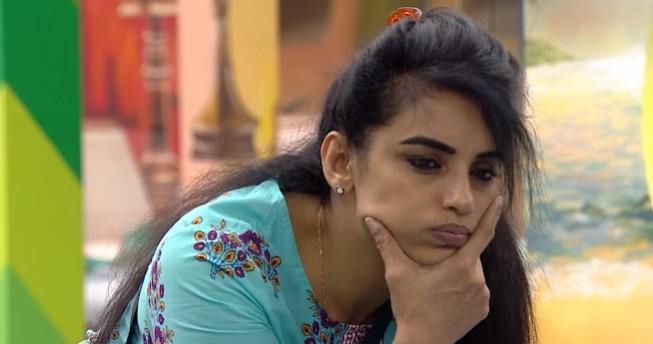 Mohanlal, the host of Malayalam Bigg Boss will reveal the name of the contestant who will be eliminated from the house this week. IB Times poll reveals that Ranjini Haridas will comfortably stay in the safe zone, while Swetha Menon will be evicted from the house.
This week, Bigg Boss adopted a new way of selecting the elimination nominees. The contestants inside the house were asked to apply black tar on the face of the housemates whom they feel should be evicted. Swetha Menon was nominated ten times during the process, while Ranjini Haridas received eight.
As two strong contestants were named for elimination this week, IB Times India conducted a poll to determine the most probable candidate who will be eliminated and 65.9 percent of IB Times viewers believe that Swetha Menon will be out from the house this week. On the other hand, only 34.07 viewers voted against Ranjini Haridas.
Social media reactions in the Asianet Facebook page also indicate that Swetha Menon will be out from the house this week. Most viewers believe that Ranjini is a powerful contestant and her eviction from the house will drastically affect the overall flow of the show.
However, a section of Bigg Boss fans believes that both Ranjini Haridas and Swetha Menon will be evicted from the house this week. A few hours back, Asianet released a teaser of the Sunday episode, and it shows Swetha and Ranjini walking out of the house through the main door.
If both the nominees get eliminated from the house, it will surely impact the popularity of the show. Most of the Bigg Boss Malayalam fans love to see Ranjini Haridas's outspoken attitude while inside the house and her audience support is increasing daily.
Swetha, on the other hand, has continuously failed to impress the audience ever since the second week, and she is the one who will be most likely eliminated this week.