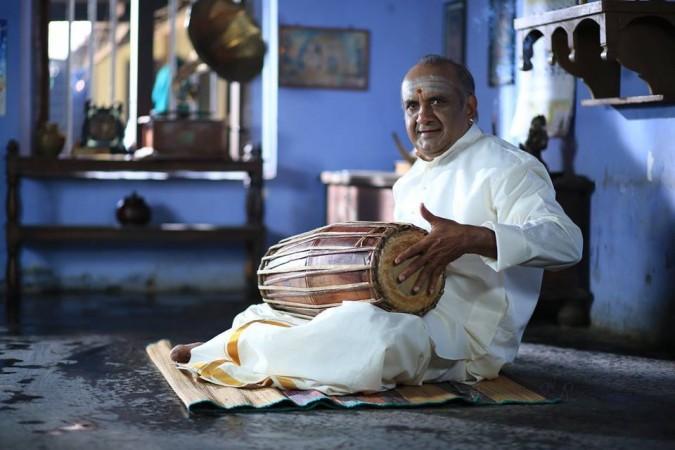 Malayalam actor Kalasala Babu died due to cerebral hemorrhage in Ernakulam on Monday night (13 May). The 68-year-old actor is survived by his wife Lalitha and two children - daughter Sreedevi and son Viswanthan.
Kalasala Babu was reportedly suffering a heart disease and he had been undergoing treatment for it for the last three months. He was admitted at Amritha Hospital in Kochi. The actor passed away due to cerebral hemorrhage. His funeral is likely to be held after his daughter Sreedevi and son Viswanthan, who live abroad, return home.
Kalasala Babu began his acting with plays on radio during his college days. In 1973, he acted in Paanchajanyam, which received good response. Having worked at Kalidasa Kala Kendram for two years, he started his drama troupe 'Kalasala' in Thripunithura and he conducted nine plays scripted by renowned personalities. Later, he had also worked with theatre company Chalakudy Sarathy for a few years.
Kalasala Babu made his acting debut in films Inayethedi in 1977 and he went on to act in over 50 films in his career. He worked with popular actors like Mamootty, Mohanlal, Dileep and Prithviraj and Runway Thuruppu Gulan, Balettan and Pokkiriraja are some of his best movies. He is known for his negative role.
Kalasala Babu also forayed to small screen industry with TV serial Kala in 1999 and he acted in around 28 mega-serials over the next three years. AMMA (Asianet), Sooryakaladi (Amrita TV), Parassini shri Muthappan (Jai Hind, Sathyam Shivam Sundaram (Amrita TV) and Jagratha are some of his TV serials.
The news about the sudden demise of Kalasala Babu came as a shock for the people across Kerala. Many fans of the actor took to social media to mourn his death and offer condolences to his family. Here are some of the fans' comments taken from Facebook.
Mohammed Suroor: Actor Kalasala Babu , the famous dialogues still in memory "Adi Sakke" from the movie Runway which was a super duper hit and also many more such hits .. Great Loss to Malayalam industry
N Lal Kumar: Such a fine and refined actor. Rest in Peace....
Ramesh Puthalathu: Farewell to the great actor Kalashala Babu... !!
Ganesh Krishnan: Heartfelt condolences to the veteran actor Kalashala Babu...
Shanu S Valiyapadam: Film Actror Kalashala Babu Is No More Among Us.. Condolences...
Althaf PT: We will never forget the image of her gentle and bright face. May God give her eternal rest and the family the strength to bear the great pain.Kalasala Babu.