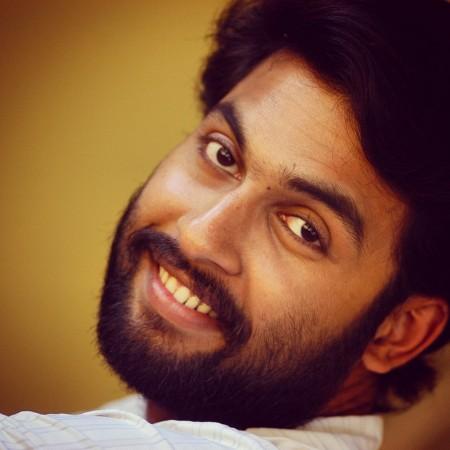 Malayalam actor Jishnu Raghvan, who stepped into limelight with his character Sivan in his debut film "Nammal" (2002), has been diagnosed with another cancerous tumour.
Jishnu has been undergoing cancer treatment for quite some time now. This time, the actor has come forward to talk about his health condition and said that he has been put on chemotherapy.
He recalled how fortunate he was when he had good health on his side and asked his friends and fans to cherish their healthy being, rather than worrying about small issues in life.
The news about Jishnu's health hit the headlines after a photo of the ailing actor went viral in November last year. In the picture, Jishnu, son of veteran Malayalam actor Raghavan, was seen latched on to medical support. The photo was doing the rounds with the message about his cancer, caused apparently because of 'heavy smoking'.
However, it later emerged that the photo was taken after his first surgery in January last year by a hospital staff.
The news spread like wildfire and many Malayalam celebs, including Prithviraj and Indrajith come forward to clarify on the actor's health condition and requested their fans to not spread any false news.
Jishnu's Viral Hoax Picture Creates Confusion; Actor Clears Rumours over his Health
Following this, Jishnu also cleared the air about his sickness and said that he will be back to work after his treatment.