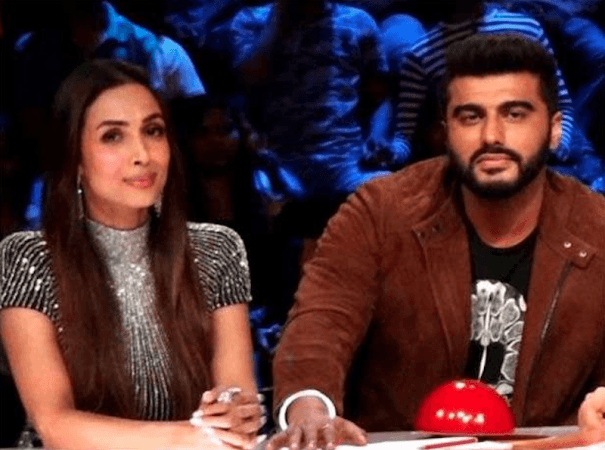 Malaika Arora and Arjun Kapoor have certainly been in the news recently, flashing their relationship on television reality shows and also walking hand-in-hand at airports across the world. The two have been rumoured to be dating for years now, and now that Malaika Arora is divorced from Arbaaz Khan, she is taking it easy it seems as far as hiding her relationship with Arjun Kapoor goes.
And if a news report by a film magazine is to be believed, Malaika Arora and Arjun Kapoor are all set to get married in 2019! Malaika Arora, who is no longer a Khan, will soon be Malaika Arora Kapoor! Or Mrs Arjun Kapoor. How does it sound? Definitely sweet to her ears.
A source told Filmfare magazine's digital edition, "Malaika and Arjun are extremely fond of each other. They have never really spoken about each other but they are extremely happy in their own personal space. In a steady relationship now, Malaika and Arjun plan to take their relationship to next level and tie the knot next year."
Malaika Arora and Arjun Kapoor have just returned from a trip to Italy where they went holidaying to celebrate Malaika's birthday on October 23. In fact, it has been reported that Malaika and Arjun's friends threw a bash for them last night (October 26) to celebrate their 'coming out'.
They were spotted hand-in-hand at an airport and also walked out back-to-back at the Mumbai airport arrival. Take a look!
In fact, on the sets of India's Got Talent Season, filmmaker and co-judge Karan Johar teasingly asked Malaika whether she celebrated her birthday alone, to which she gave a smart answer! Take a look at the video.
For the first time at a major event - the Lakme Fashion Week Winter/Festive 2018 - lovebirds Malaika Arora and Arjun Kapoor were spotted sitting next to each other in the front row. They looked very comfortable with each other; Malaika especially who looked at peace. Arjun's sister Janhvi Kapoor was also sitting next to them and they all looked like one happy family.
After that, Arjun and Malaika were seen on the reality show India's Got Talent Season 8, where he came to promote his latest movie Namaste England. They created headlines by walking hand-in-hand on stage and later twerking! Take a look!
Well, we do think Malaika and Arjun make a handsome couple, age difference be damned! What do you think? Malaika and Arjun may or may not make babies, but they are all set to be another power couple of B-town!
Arbaaz Khan meanwhile was a little annoyed with the media when questioned about his ex-wife's marriage to Arjun Kapoor. He refused to comment on his personal life and wondered which sources have been quoted about the Malaika-Arjun wedding. Take a look.
Arbaaz himself has moved on and has made his relationship with model Giorgia Adriani public, admitting to it after being spotted at the Ganpati celebrations at sister Arpita Khan Sharma's home or even the Navratri Dandiya nights recently.
Whatever the truth is, let's hope everyone is happy in the end.