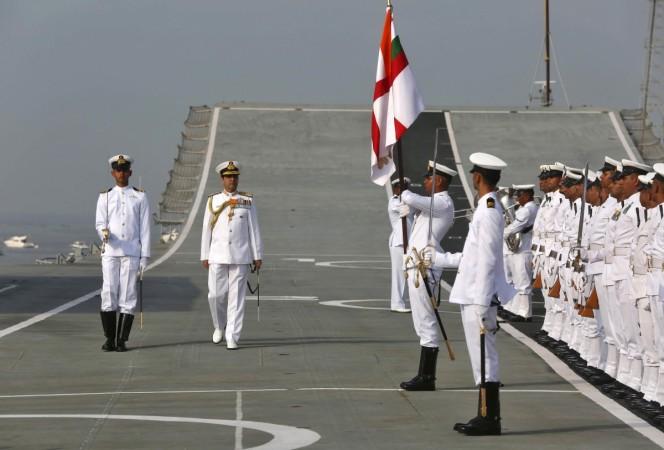 Come Monday, July 10, and a number of countries, not known to be friends of China, will hold the Malabar exercise – a mega weeklong naval drill – in the Bay of Bengal area. Besides India's aircraft carrier INS Vikramaditya, Japan's largest warship JS Izumo and US super-carrier Nimitz besides a number of other frontline ships, submarines and fighter jets of the trio will take part in the exercise, giving a clear message to Beijing.
China, on its part, has also deployed a surveillance vessel to monitor the Malabar exercise. The Indian Navy has also detected a number of Chinese warships being deployed in the Indian Ocean Region. The sum total of these mobilisations is expected to intensify an already tense situation which has developed in the Sikkim sector between India and China over the latter's building of roads.
Analysis:
The Malabar naval exercise was originally a bilateral affair featuring India and the US. It had started when India's relations with the US witnessed a paradigm shift in the early 1990s when the Cold War got over and New Delhi adopted the policy of liberalisation and opened the doors for the West.
However, in 1998, the US had suspended the exercises after India conducted the nuclear tests in Pokhran and faced the wrath of the international community. The American policy changed in the wake of the 9/11 attacks when the then George W Bush administration chose India as a close partner in the international fight against terrorism.
Today, with China emerging as a common threat to both India and US, the Malabar Exercise has attained an entirely new geopolitical dynamics. In 2015, Japan, another competitor of the Chinese in Asia, joined the naval drill in 2015 when Barack Obama, the American president who executed an Asian policy targeting China, was in power. In fact, the Malabar Exercise of 2009, 2011 and 2014 were held off the coast of Japan and featured the country's maritime self-defence forces.
Today, the exercise has emerged as a key geostrategic challenge for the Chinese. Especially in 2017, when New Delhi and Beijing are having a serious face-off in Sikkim, the significance of this exercise has grown even more. It will be interesting to see how the Dragon reacts to it.