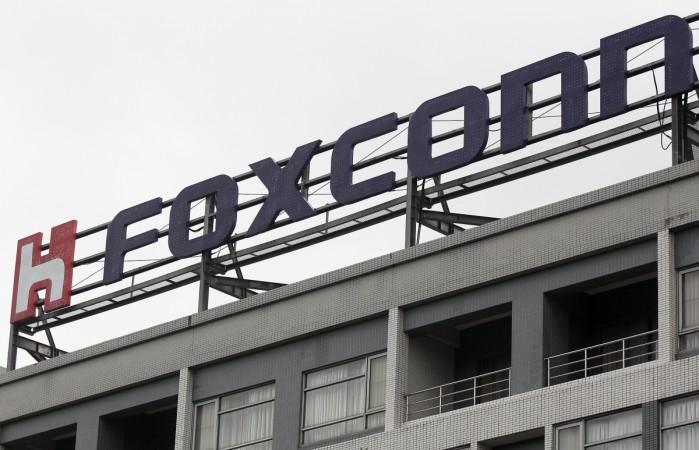 Taiwan's tech giant Foxconn Technology Group is planning to create a minimum of 1 million jobs in India by establishing 10-12 manufacturing units in the country by 2020, according to its chairman.
The company aims to establish manufacturing facilities in five states in the begininig, including Andhra Pradesh, Gujarat, and Maharashtra, The Economic Times quoted Foxconn chairman Terry Gou as saying.
Foxconn, the world's largest contract manufacturer, is also looking to establish data centres and incubators in cities such as Delhi, Mumbai, Bengaluru, and Hyderabad, besides investing in domestic Internet start-ups, small and medium enterprises and handset manufacturers.
"We not just aim to create basic jobs but jobs for skilled manpower in the country," Gou said.
Last month, The Wall Street Journal reported that Chinese e-commerce firm Alibaba Group Holding and iPhone assembler Foxconn were in talks with Snapdeal to buy 10% stake in the e-commerce site.
Gou mentioned electricity supply, water, logistics, manpower and different tax regulations as some of obstacles that the government need to address for Foxconn to go ahead with its plans in India.
"The current government is far more supportive of manufacturing in India than the government 10 years back when it set up a manufacturing plant in Chennai," Gou added.
Gou said that the company plans to make India its "manufacturing hub" not only to meet domestic market requirements but also to serve other markets.
Recently, Foxconn is reportedly planning a tie up with Gujarat-based Adani Group to start at least four electronics manufacturing plants in the country.
Currently, Foxconn manufactures iPhones and iPads for Apple and Kindle e-book readers for Amazon Inc, besides making electronics equipment for top global tech firms such as Cisco, Dell, Microsoft and Hewlett-Packard.