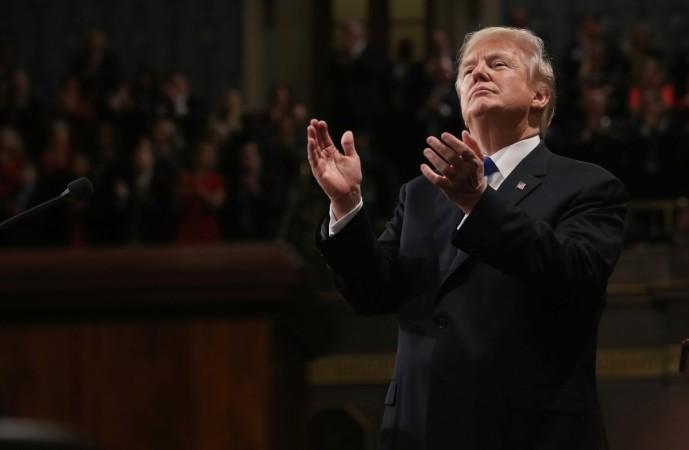 Move over Tinder, now there is a dating website in the US that is exclusively only for US President Donald Trump's supporters and it has already created controversy. The site Trump.Dating promises to help "straight men and straight women" to find a partner of your dream.
The site says it will "make dating great again" and "find your pro-Trump match."
"While searching for a potential partner on other dating sites, it's not uncommon to see messages like No Trump supporters or Proud liberal. We're wrecking the dating game and giving like-minded Americans a chance to meet without the awkwardness that comes with the first conversation about politics," reads the description on the dating site's page.
"Being with someone who shares the same core standards is absolutely essential if you're truly searching for a real, life-changing relationship and we have a feeling that if you're on this site, that's exactly what you're looking for. So, what are you waiting for?" reads the description.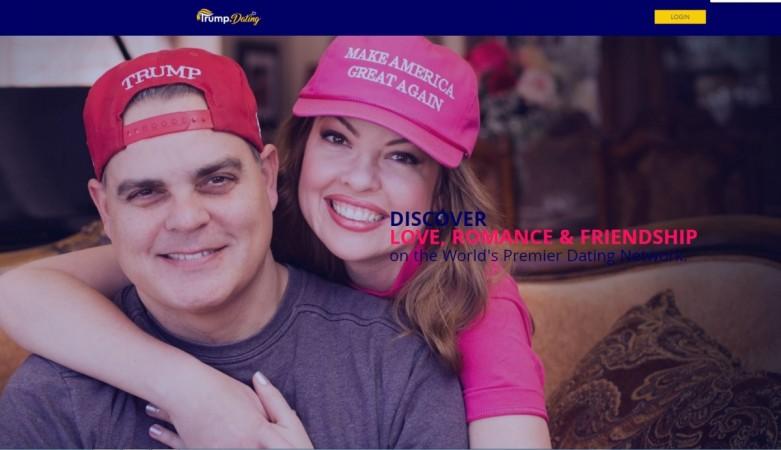 But there is a small warning before joining the site as it says that only straight men or straight women can sign up. However, Twitter users were quick to notice that while gays and lesbians are banned, married men or women can register for free.
The dating site for Trump supporters sparked controversy after reporter Tim Mak shared it on Twitter. Mak's tweet became viral and garnered more than 3.5K likes and over 2.4K comments by the time of publishing this article.
"There is a website called http://trump.dating , and you have to be straight to use it," he tweeted along with the photo of the front page of the site.
Check out the hilarious Twitter response below:
okay leaving aside the 800000000 other more pressing concerns about this concept why would you not use the tagline MAKE AMERICA DATE AGAIN https://t.co/RUW6pe8hqH

— Alexandra Petri (@petridishes) February 18, 2018
"Build that wall...but not around your heart." https://t.co/5koXnBvLoe

— Charlie Sundin (@SunnyDCharChar) February 18, 2018
I am a: [Straight Man]
Looking for a: [Straight Man]

? https://t.co/eR9lj3IyBi

— Kyle Arnott (@arnottky) February 18, 2018
They let you join if you are happily married, just like the man himself! pic.twitter.com/NlhYRCIBql

— Jim Swift (@JSwiftTWS) February 17, 2018
I feel so sorry for any kids that get born from this website's efforts.

— Introvert Gay (@introvertgay) February 17, 2018
You are not only dating, you are reconnecting with long lost family members...

— Brandon Horan (@brandon_r_horan) February 17, 2018
They couldn't find anyone more attractive for the homepage?????

— katie (@k80claire) February 17, 2018
Luckily, TRUMPSingles is more inclusive. pic.twitter.com/1dYh2wOJx5

— Sheepdog5931 (@sheepdog5931) February 17, 2018
Maybe some lucky kid will have these two for parents: pic.twitter.com/n3IVg0kz4y

— Mark Gongloff (@markgongloff) February 17, 2018
Meanwhile, in the real world this is what the real "eligible daters" look like from the Trump dating site. pic.twitter.com/Jd1NTJONMQ

— Jennifer B (@Jen_in_MO) February 17, 2018