The Board of Control for Cricket in India (BCCI) were set for a key meeting in New Delhi on Thursday over the proposed pay hike for India's women and domestic cricketers. All have come to a standstill now.
Jyotiraditya Scindia, the chairman of the BCCI's finance committee, reportedly stormed out of the meeting midway as he remained completely in the dark about the actual role and scope of the finance committee, as set by the Committee of Administrators (CoA).
READ: Salary comparison - India men's cricket team vs women's team
The idea of raising the salary of the Ranji Trophy cricketers first came from Indian cricket legend Sourav Ganguly. It was then that CK Khanna, the acting president of the board, mentioned about taking the matter up with BCCI's treasurer Aniruddh Chaudhary. They proposed at least a 50% hike to the domestic players' salaries.
Reports earlier in the day, however, claimed that the domestic players could have received a 100% salary hike!
Key questions brought up during the meeting
"Since CEO Rahul Johri and CFO Santosh Rangnekar were present [at the meeting on Thursday], the Committee members including the chairman had a question for them," a senior BCCI official, told Press Trust of India on conditions of anonymity.
"Since the CEO is the representative of CoA in this meeting, he was asked whether this committee can take decisions independently or is a rubber-stamp body." The official further added: "The questions asked by the Committee were valid. Suppose we take a policy decision and the CoA shoots it down.
"We need to know our scope and role. Unless that is clarified, we can't take any decisions as it involves financial transactions."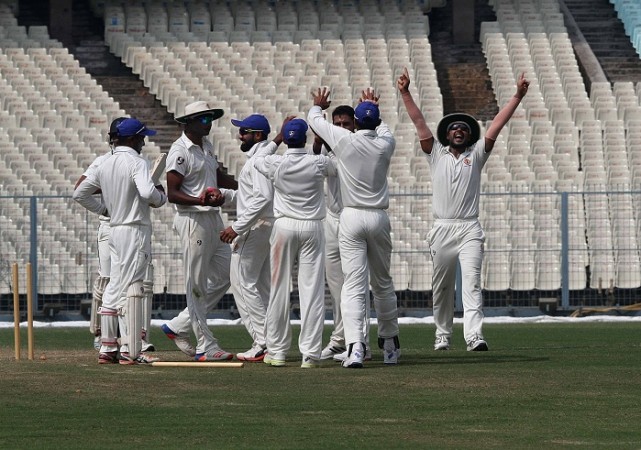 Major announcements of salary increments were planned
The finance committee also planned to increase the salary of the match officials -- umpires, match referees and video analysts. The amount of hike was reportedly set to be the same as that the domestic players would have received.
The likes of Mithali Raj, Harmanpreet Kaur and rest of the India women's cricket team, too, were set for a massive salary hike, after their brilliant show in the Women's World Cup in the UK this year.
As per reports, during the Women's Cricket World Cup 2017, each player of the India Women's Cricket team received just Rs 1 lakh per match. Also, the players' payment structure has been divided into two grades. While Grade A salary is Rs 15 lakh, the Grade B salary is Rs 10 lakh.
Vinod Rai, CoA chaiman, had mentioned that the BCCI would take a look into the women's match fees and gradation payment issues. All these issues were set for discussion on Thursday. But it never went smooth.
Next meeting of the BCCI finance committee with the CoA remains highly uncertain now.