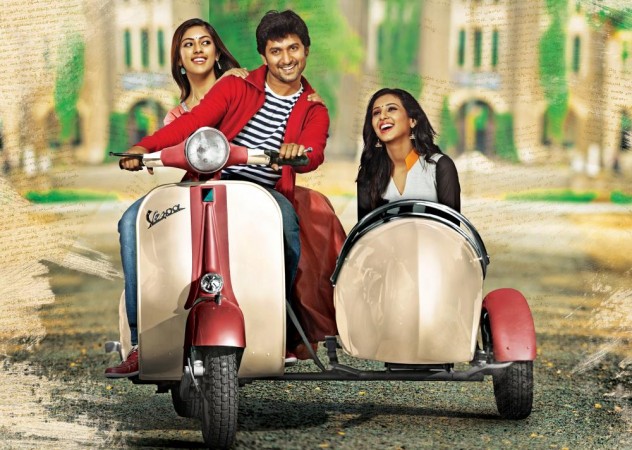 Nani-Anu Emmanuel's Majnu, which has been directed by Virinchi Varma, is scheduled to release in theatres around the world on 23 September. It is one of the most anticipated movies of 2016.
Several aspects have created lot of curiosity among the film-goers about Majnu. Here are five reasons why you must watch the movie this weekend.
Unique and interesting love story
Majnu deals with an interesting love story that has not been brought on screen in Tollywood before. The film revolves around the story of an assistant director, Aditya, who is in relationship with two women. The movie is about his romantic life and his attempt to write a romantic comedy story.
Virinchi Varma's script and direction
Virinchi Varma made his debut with Uyyala Jampala, which went on to become a big hit at the box office. The director won lot of praise from critics and audience for his scripting and direction. He is now coming back with his next venture after three years. Besides direction, he has written the story and screenplay for Majnu and his script is going to be one the highlights of the movie.
Nani's performance
Nani, who is known as natural star of the Telugu film industry, is playing the hero and he appears as assistant director in Majnu. The first look, teasers and trailer have given enough hints of his role and comedy timing. His performance is going to be one of the main highlights of the film.
Anu Emmanuel and Priya Shri's glamour and chemistry
Anu Emmanuel and Priya Shri, who are making their debut in Tollywood, are playing the female leads in Majnu. Its promos show that their glamour and amazing chemistry with Nani are going to be highlights of the movie.
Rich production elements
The promos show that Majnu has rich production values. Gopi Sunder-composed songs have already struck a chord with the audience. V S Gnansekhar's cinematography and beautiful locales and some comedy scenes are going to be big attractions on the technical front.