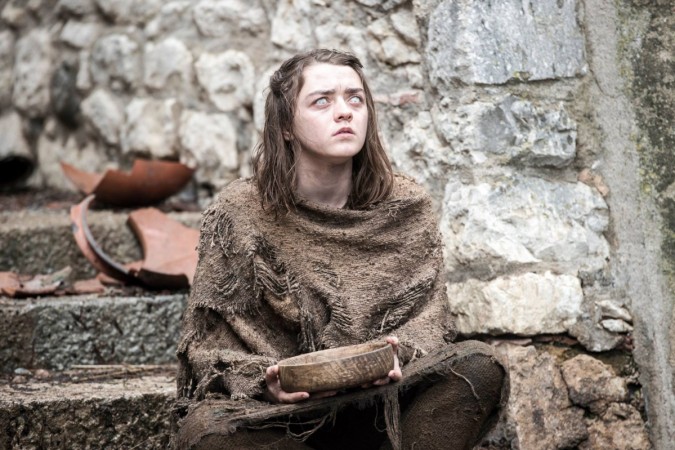 Season 7 of Game of Thrones is in production and various spoiler forums dedicated to unearthing anything and everything about the show have already given fans a hint as to what to expect in the upcoming season. From what we've heard, Season 7 is going to be an exciting ride as it will see the surviving Stark children reuniting before the finale.
Also read: Teen Wolf Season 6 episode 8: Stiles' first name is Mieczyslaw
Arya Stark, the character essayed by Maisie Williams, is back in Westeros and her journey in Season 7 has her excited for what's in store for her character the next year.
"I make educated guesses, and we try and get answers and bits of information and knowledge from the writers, but they keep it very close to their chest," she said on The Radio 1 Breakfast Show with Nick Grimshaw. "But it's so exciting, and particularly the end of this [season], it's just a great finale, and it makes me excited for the [season] after."
"I get the scripts and it's all really exciting, 'cause it's all stuff that no one's seen before, but then as soon as you've read it, you're like, 'But I want the next season now.'" She said, adding: "People should be very, very excited."
However, the actress is still uncertain about her character's future, as Game of Thrones is known for killing off popular characters. It wouldn't be surprising if Game of Thrones showrunners decide to kill off Arya in the finale.
In other news, Game of Thrones spoiler forum Watchers on the Wall has confirmed that David Bradley, who played Walder Frey, will return in Season 7 of the fantasy show. Bradley's return is a surprising element as Season 6 ended with Arya slitting his throat and watching him bleed out.
Game of Thrones Season 7 will air in the summer of 2017.