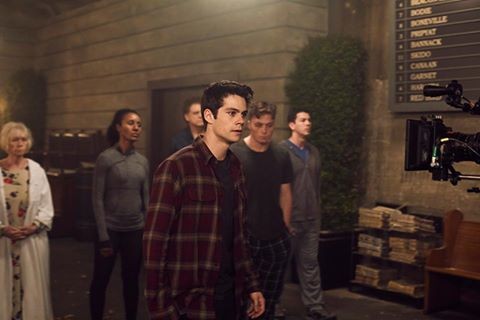 Season 6 episode 8 of Teen Wolf could have served as a perfect mid-season finale as it was one of the most gripping episodes of the season that ended with Scott and pack finding out that remembering Stiles was all that was required to create a new rift.
Also read: Have Kris Jenner and Corey Gamble set a wedding date?
The episode began with Sheriff Stilinski trying to put the pieces together after Lydia made him realise there existed a person named Stiles. The sheriff goes to Stiles' room and starts fiddling with his son's crime board and soon the room is filled with Stiles' things, including a picture of Stiles with his mother Claudia.
Stilinksi is excited and tries to make Claudia realise that they do have a son, but she doesn't believe him. And as soon as she enters Stiles room, all his possession disappears, making Stilinski realise that he has to make a choice. It's either Claudia or Stiles and soon after Stilinski remembers his wife dying she disappears.
Later, the Sheriff meets Scott and gang and announces that he remembers his son. "I have a son," Stilinski says. "His name is Mieczyslaw Stilinski, but we call him Stiles. I remember." When Stiles was little, he couldn't say his real name and the best he could do was say "Mischief."
Stilinski then reveals that he began remembering Stiles after coming across Stiles' red lacrosse jersey and the crime board. "I thought I saw him," he says. "Something opened there in the middle of the room just for a moment."
This makes Scott realise that there is a rift in Stiles' room and all one has to do is remember everything about Stiles.
The next episode is titled Memory Found and the synopsis reads: "Liam and Theo act as decoys while Scott, Lydia and Malia try to remember Stiles."
Teen Wolf airs Tuesdays on MTV.