Mahindra Reva Electric Vehicles, a part of India's leading auto maker Mahindra & Mahindra Ltd, is ready to take on the electric car market yet again with its soon-to-be-launched solar-powered electric vehicle.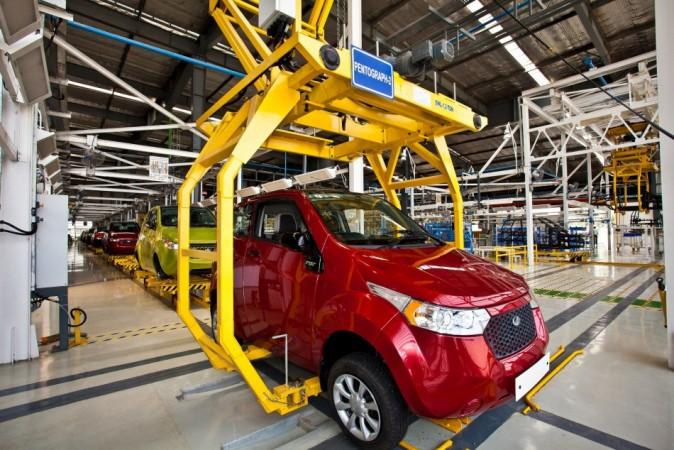 Mahindra's next generation electric car is named Mahindra e2o and the car will hit the market in the near future. The company said the new car has been christened e2o by keeping in mind Mahindra Reva's philosophy of "inspired by orange to go green" for sustainable living.

"The Mahindra e2o is a game changing development within the personal mobility space that will help the Mahindra Group usher in a positive change in the lives of our customers. We are on the threshold of ushering in a new paradigm across the automotive value chain, by bringing in products and mobility solutions which will bear testimony to our commitment to create a cleaner environment on planet Earth. This is significant step towards creating a comprehensive eco-system of sustainable mobility solutions, encompassing alternative technologies such as electric, hybrid and fuel cells into our research, development and commercialisation plans," said Pawan Goenka, President, Automotive & Farm Equipment Sectors, Mahindra & Mahindra Ltd.
The latest offering from Mahindra Reva will be manufactured at company's new plant in Bangalore.The car which is pronounced as "ee to oh" is created under Mahindra's future-ready vehicle which would meet the 5 C's framework - Clean, Convenient, Connected, Clever and Cost Effective. The vehicle which has undergone extensive testing is certified as roadworthy in India.

"The Mahindra e2o is a very real solution to power personal mobility for a sustainable future. Based on the Mahindra Group's 5 C's reference framework, this truly is a technologically advanced mobility solution for the future," said Chetan Maini, Founder and Chief of Strategy & Technology, Mahindra Reva Electric Vehicles Pvt. Ltd, commenting on the name of the car.
The e2o is said to be replacing the company's current model electric car REVAi. The 4-seater Mahindra e2o can also use the solar energy to be charged. The car will use Lithium Ion batteries and will have a range of 100 kms per charge. The company claims that the e2o is capable of charging by using any 15 ampere plug point.

Meanwhile, report says that the launch of e2o will be delayed further as the company is waiting for the central government to announce National Electric Mobility Mission Plan (NEMMP).
"We are ready with the final product and have secured all clearances for its commercial launch. However, we have postponed the launch due to the delay in the announcement of the subsidy scheme in the new policy," The Business Times quoted Chetan Maini saying.