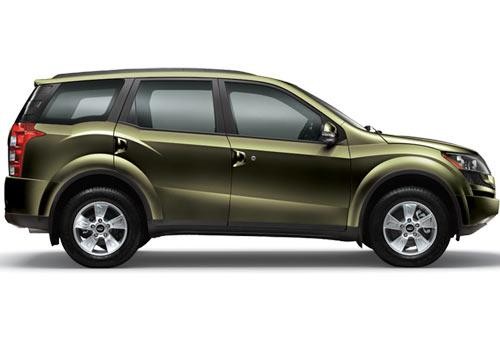 Mahindra and Mahindra on Thursday announced that the company has sold over 75,000 units of its iconic sports utility vehicle XUV500, since its launch in 2011.
Sharing the joy, Pravin Shah, Chief Executive, Automotive Division, Mahindra & Mahindra Ltd. said in a statement: "We are overwhelmed by the enthusiastic response from customers to the XUV500 that has led to the impressive sales of 75,000 plus vehicles in just over two years since its launch. This is a benchmark for sales among high-end SUVs, for which we are humbled. As a customer centric organisation, we keep on evolving and the launch of the W4 variant bears testimony to the same".
Unveiled in September 2011, across five Indian cities, the cheetah-inspired XUV500 drew massive attention due to its stylish frame and state-of-the-art technologies which include GPS navigation system, automatic climate controls, Voice Commands and a sophisticated infotainment system, complete with 6-inch LCD touchscreen, DVD player, Bluesense technology, i-pod connectivity, along with 6 speakers.
The XUV500, which was designed entirely in-house at Mahindra's research and development facility in Chennai, currently has market in India, Australia and South Africa, while the company is planning to expand it to other markets. The vehicle topped a Customer Satisfaction study, conducted by TNS Automotive India in the SUV segment in 2012, and has been riding high in the country ever since its launch.
On the engine front, the XUV500 runs on a 2.2litre mHawk diesel engine, mated to a 6-speed gearbox for transmission, that provides 140bhp with 330Nm torque. It is available in three variants: the W6 ,W8, the recently launched W4.