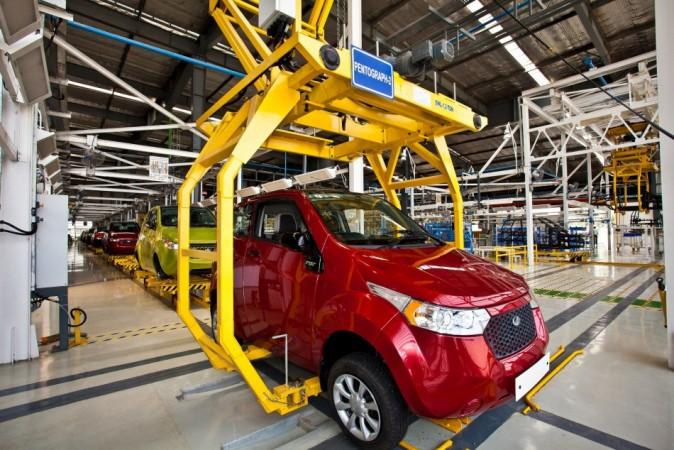 Mahindra Reva Electric Vehicles, a part of the $16.9 billion Mahindra Group, is planning to export its electric cars to Europe next year.
The Reva, which currently has its presence in Nepal and a few cities in India, is looking to set foot in the European market in the next calendar year. Mahindra Reva Electric Vehicles Pvt Ltd Vice President (Sales and Marketing) Jagan Kurian, without divulging the sales target of the Reva models in overseas market, confirmed that the model will be exported as Completely Built Units (CBU) manufactured in Bengaluru.
"Europe is a very interesting space for us, we are looking at launching our products sometime in calendar year 2016 in European market," PTI quoted Kurian as saying.
When asked about if Mahindra Reva is planning to increase the production capacity at its plant in Bengaluru, Kurian said the current 30,000 units per year is sufficient as the company is not consuming anything close to this capacity. Mahindra Reva, which currently sells its electric cars in eight major cities including Bengaluru, Mumbai, Jaipur, Nagpur, Hyderabad and Delhi, is also looking to expand its reach in the domestic market by mid 2016.
The company is also working closely with the government to provide infrastructure like charging point and is also making efforts to increase the acceptability of electric cars in India. In April, the Central government announced FAME (Faster Adoption and Manufacturing of Hybrid and Electric- vehicles) scheme, which offers incentives of up to Rs 29,000 on electric and hybrid vehicles.
Mahindra is currently working on the four-door version of its electric cars E2o, which is also likely to be exported to Europe next year.