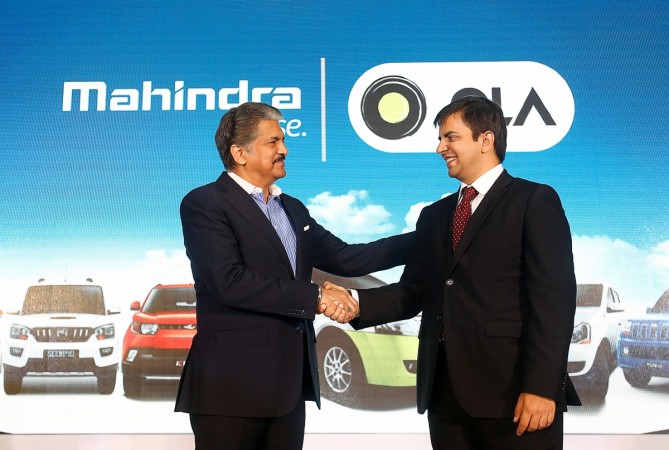 Automobile maker Mahindra & Mahindra (M&M) and Ola, the app-based cab service provider, announced a tie-up on Thursday to sell Mahindra vehicles worth about Rs. 2,600 crore to Ola-affiliated drivers over two years on easy financing terms.
The agreement between the two entities envisages selling the vehicles to about 40,000 drivers by 2018 at "special" prices, along with other benefits.
"Ola's driver partners can now avail of an integrated and attractive 'Mahindra-Ola' package which will include Mahindra cars at special prices, attractive financing with zero down payment, and the best NBFC interest rates, subsidized insurance premiums, comprehensive maintenance packages, as well as exclusive benefits on the Ola platform," M&M said in a regulatory filing to the Bombay Stock Exchange (BSE) on Thursday.
Anand Mahindra, the Chairman of the $17.8 billion Mahindra Group, said the arrangement will also fulfil the current and future needs of Indian consumers, particularly younger ones who prefer shared mobility solutions.
Ola co-founder and CEO Bhavish Aggarwal said that the partnership will pave the way for similar arrangements in the future.
M &M shares closed at Rs. 1,485.50, down 0.21 percent.
The company sold 18,246 passenger vehicles in August 2016, 29 percent more than the 14,198 units sold in August 2015. Pravin Shah, President and Chief Executive (automotive), Mahindra & Mahindra, said that the upcoming festival season will boost sales for the company.
M&M is also involved in manufacturing tractors, two-wheelers and electric cars. Recently, the company renamed its electric car business as Mahindra Electric.