Indiana auto giant Mahindra & Mahindra acquired independent Italian car design firm and coachbuilder Pininfarina SpA in 2015. Now, the Anand Mahindra-led automaker has launched Automobili Pininfarina, a new brand dedicated to design, engineer and manufacture high technology, extreme performance, and luxury electric vehicles.
Mahindra announced the launch of the world's newest sustainable luxury car brand on the eve of the Formula E Rome e-Prix. Automobili Pininfarina will be based out of Europe. Mahindra claims the new brand will combine its electric vehicle expertise gained from the participation in the Formula E electric racing car championship along with the legendary automotive design prowess of Pininfarina.
Mahindra has appointed Michael Perschke as the chief executive officer of Automobili Pininfarina. Perschke was the managing director of Audi in India and a member of the management board of Volkswagen Group Sales India, from 2010 to 2013. He will be joined by Per Svantesson as the chief operating officer and Loca Borgogno as the head of design.
What kind of electric cars can we expect from Automobili Pininfarina?
Automobili Pininfarina has confirmed that it will launch electric hypercar by 2020. The first car will be a high-performance model capable of hitting 100kph in 2sec and 300kph in less than 12sec. Though the company is coy about additional details, reports suggest the performance of the Pininfarina hypercar will be on par 1,500hp Bugatti Chiron. It will have level 3 autonomous driving, a top speed beyond 400kmph and a range of over 500km on a single charge. The hypercar is expected to use underpinnings co-developed with the Croatian electric supercar maker Rimac.
Automobili Pininfarina hypercar will be limited to just 100 units and each unit may cost a little under 2 million Euros (nearly Rs 16 crore).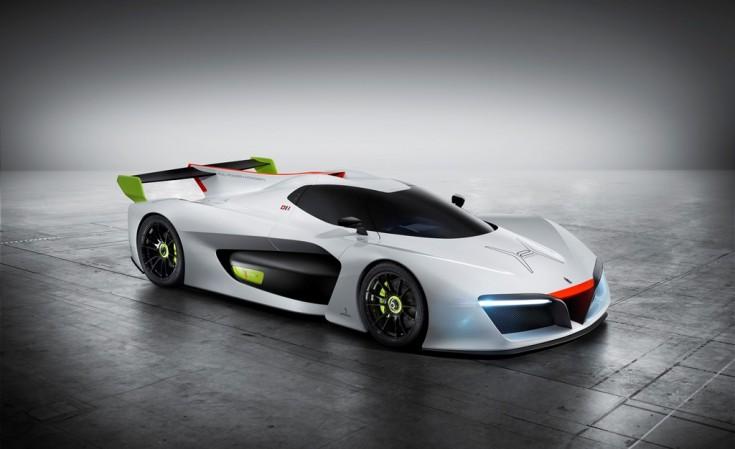 "Establishing Automobili Pininfarina as a leading sustainable luxury brand is our strategic vision and will be a dream come true. It will combine 88 years of iconic design heritage with leading-edge electric vehicle competence of the Mahindra Group and Mahindra Formula E racing. It's a powerful combination. I am honored to lead Automobili Pininfarina and our ambition is to make it a respected and desirable brand recognized by connoisseurs who value design heritage, substance and sustainable high-performance EV technology," said Michael Perschke.