Tractor and software conglomerate Mahindra and Mahindra will acquire a majority stake in one of the foremost defence manufacturers Pipavav Defence and Offshore Engineering, for a sum of around ₹3,000 crore, pegging the price at ₹66 per outstanding share.
On the back of this news, Pipavav shares touched ₹74.50, before settling down to trade at ₹69, an increase of almost 10%.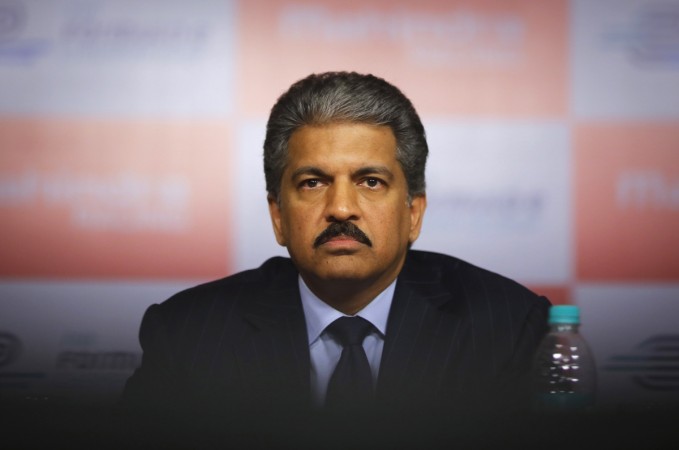 The deal is structured on a three-phase acquisition mode. Mahindra assumes ₹6,800 crore in debt, while inducting fresh equity; which pegs Pipavav Defence's enterprise value of ₹12,000 crore.
Mahindra's Win
The deal, when completed, will catapult Mahindra to the very top of the value chain in the Indian defence sector. The company is now poised to exploit Prime Minister Narendra Modi's call for the 'Make in India' programme, especially in the defence sector.
Mahindra is already a major player in the Indian defence market and the acquisition would provide the company with a ₹9,000 crore order book. The company has also bid for ₹30,000 crore in upcoming defence deals.
The deal gives Mahindra the size and scale required to execute more advanced projects and it would also be well placed to bring a foreign defence firm to partner it in bidding for India's defence modernisation plans.
The Three-Phase Deal Structure
In the first stage, Mahindra and Mahindra's subsidiary Mahindra Defence Systems (MDS) will pick up a 19% stake in Pipavav Defence, from the Gandhi brothers, the original promoters of Pipavav. Nikhil and Bhavesh Gandhi together hold about 45% in the company.
In the second stage, MDS will be issued preferential shares, to take its holdings to 40%.
The third and final stage would see MDS tender an open issue to purchase additional 26% from the minority shareholders, as per the takeover guidelines.
Pipavav Promoters
The Gandhis are well known for executing large infrastructure projects and then divesting such assets for a significant profit, while still continuing to hold a minority stake.
The early 2000s saw the brothers build one of India's largest special economic zones (SEZ) in Mumbai's neighbourhood, and later sold it to Reliance Industries.
In the past, international investors have picked up minority stakes in Pipavav Defence. In November 2010, Singapore's Sembcorp Marine picked up a 3.5% stake in the company, at ₹45 a share. Two years later, Sweden's SAAB AB picked up an equal percentage of stake for ₹82 a share.
India's Defence Sector
India is the world's largest importer of defence goods. Initially the Soviet Union and currently, the US and Israel have come to consider the Indian market as one of their major client states.
Government estimates suggest that cumulative defence budget, including capital and revenue expenditure, has grown by 32% between fiscal 2011-2014, to about ₹2.04 lakh crore, reported EconomicTimes.
India is severely dependent on imported defence equipment, which could have a crippling effect in the case of a war or skirmish with neighbouring nations, with whom the world's largest democracy has fought atleast four wars.
Currently, state-owned companies account for the remaining 30% of the defence needs. Consecutive governments have spoken about opening up the sector, which has finally happened when the NDA government came to power in May 2014.
Current rules allow for 49% stake holding by an foreign investor and pushes for localisation and manufacturing, which is expected to benefit companies like Mahindra, Tata and L&T, who have a history of supplying weapons-related systems to the Indian defence sector and to a few countries.
Pipavav
The company posted a loss of ₹68.33 crore in the quarter ending September 2014, against a net profit of ₹4.54 crore a year ago.
The company shares were trading at ₹69.90, up by ₹5.80 or 9.05%, at 10.36 AM.