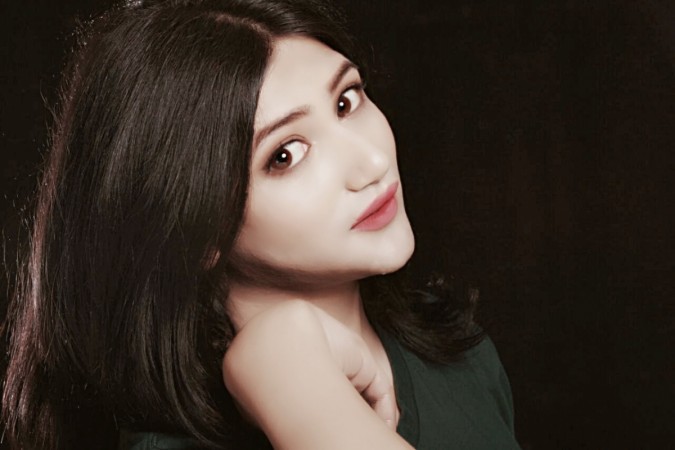 TV actress Mahika Sharma expressed her views on the decision to ban porn in India. She is against the step and feels that this decision will further increase cases of rapes and molestation in the country.
Mahika opined that banning porn in India will lead to miscreants making obscene MMS videos of girls, especially in the rural areas.
"I am not happy with porn ban. This is not a solution. Will it decrease rape cases in India? I think this will increase such crimes as now Indian men will start making MMS of innocent girls, and will be made viral. As our Indian society hides such cases, those victims will be not allowed to speak about it and will be locked in room by their parents. And this will happen more in Indian villages because In larko ko apni hawas toh bhujani hogi na (this guys will want to satisfy their lust)," Mahika said.
The controversial actress further said that instead of banning adult sites, the government should have taken steps to make the topic of sex more open among the masses.
"To get rid of rape we need to discuss more about sex. The topic should get natural like any other topic. My friend and co-star from upcoming film The Modern Culture, Danny D (British porn star) is working very hard in porn Industry. He is away from family and he keeps working most of the days. He works harder than any Bollywood or Hollywood actors. And I am upset that his Indian fans won't be able to connect with him anymore. I request government to please allow porn sites to run again in India," she added.
Mahika went ahead to say that the #MeToo movement has highlighted the graph of lust among Indian men, and ban on porn will further hike such cases.
"Sex is not bad. Love making is pure. I literally feel that we are losing our freedom. The government should chalk out a valid way to eradicate rape culture. Ban on Porn is a silly way. #MeToo has brought out the graph of hawas (lust) among Indian men. Now without porn, that hawas (lust) will grow more. I do respect Supreme Court and government but I do love watching my friend Danny D," she concluded.
Mahika was earlier vehemently trolled on social media for her "close friendship" with Danny. She was also rumoured to be a part of Bigg Boss 12 along with the British porn star, but it later turned out to be just rumour.